Once thought of as England's next 'big thing' it seems that the Etihad Stadium midfielder may have taken that acclaim a bit too literally.
Check in to Transfer Window: Done Deal Alerts
Fresh faced teenager with the footballing world at this feet.
BEFORE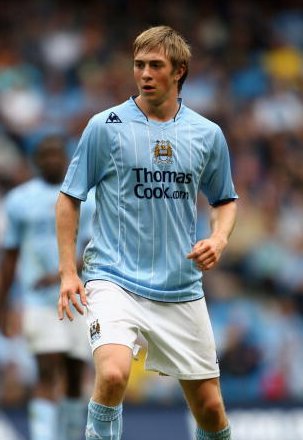 Still enjoy the fruits of the lengthy Man City contract he signed back when he was still considered a hot prospect, the 24 year old's career may already be over before it ever really began. To be fair to the Mancunian, he is smiling.
His last appearance for the Man City first team was way back in October 2009.
AFTER