Emirates Stadium side have just the kind of transfer window every Gunners fan could have predicted.
Check in to Arsenal vs Stoke City
So Arsenal are fighting for the 'trophy' that is a top four finish, the club's last real chance of winning anything, and let's face it, qualifying for the Champions League is NOT the same as actually winning silverware, and how do they spend January?
Well for much of the window it was a battle of attrition with chief executive Ivan Gazidis trying to make it abundantly clear that money was available and Arsene Wenger 'claiming' he would be looking to improve the squad in areas that he felt needed urgent fixing.
Now clearly shopping in January is not ideal and in a perfect world Arsenal would not need to make any major signings however the Gunners do not life in an 'ideal' world, not by any stretch of the imagination. So therefore one would imagine, after a cursory look at the Premier League table, that the North London club would be looking at making two or three quality additions. But it never happened.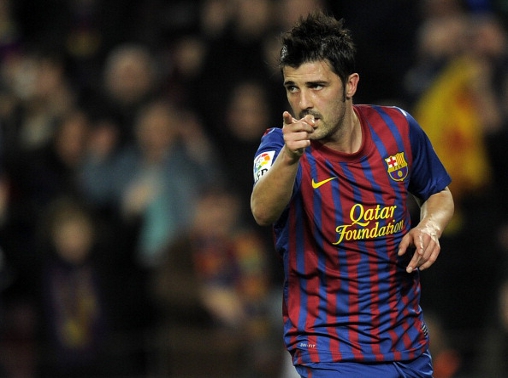 Perhaps of most concern is the fact that most educated Arsenal fans saw this coming. Talk of moves for David Villa and even Mohamed Diame was indeed just that, 'all talk'.
Yes Arsenal did buy a player and make no mistake Nacho Monreal is a quality addition but it's a signing that ONLY happened because Kieran Gibbs pulled up with a thigh injury against Liverpool. Yes that's right. The ONLY reason Arsenal bought anyone last month was because their first choice left-back collected a minor injury. It really is that absurd.
Now Arsene Wenger will always trot out the same line when confronted about his lack of spending. He is well versed in the line 'We can't all by like Man City and Chelsea' however he makes such statements seemingly deliberately oblivious to the obvious fact that there IS a middle ground.
It is possible, is it not, to at least spend more on new players than you made from the sale of Arsenal talent, right? At least that should be the case in seasons when you are supposedly desperate to end a very long lean spell, right?
Year on year Arsenal have opted a strategy of spending less on new players than they made from sales, the hope being that the talent coming through will fill any shortfall and that in the long run the club will accrue a solid base of talent that should, in theory, challenge for major honours.
In a perfect world, yes once again we are talking about a Utopian fantasy, that group of young talents would burgeon into a squad of talents that can challenge for major honours. In a less than perfect world what you get is year after year of 'transition'. Guess which one of these 'realities' Arsenal inhabits?
Arsenal are now some 21 points off top of the table Man United, the gap is widening. The club are set for a real battle to clinch a Champions League spot. No offence to Everton but should Arsenal be having to BATTLE with the Goodison Park side for the right to play in Europe's Premier club competition?
Remember Arsenal are the sixth richest football club in the world in a list that however low you go you are unlikely to see Everton. Arsenal made a £35m increase in profits in the 2011/12 season yet on a footballing level they are going backwards.
In Arsene Wenger and Ivan Gazidis has something of a perfect storm when it comes to financial investment in the Arsenal squad. You have a chief executive who would rather not spent a penny and a boss who is stubborn enough to believe that he can produce a squad worthy of winning trophies by scouting to death to find the 'Next Big Thing'.
Arsenal fans were overjoyed to see £35m+ ploughed in to buy Olivier Giroud, Santi Cazorla and Lukas Podolski, in the belief that someone in the club's board had seen sense. That feeling of elation was popped like an overripe balloon when the club sold Robin Van Persie to direct rivals Man United and the club then popped another balloon for good measure by selling Alex Song to Barcelona.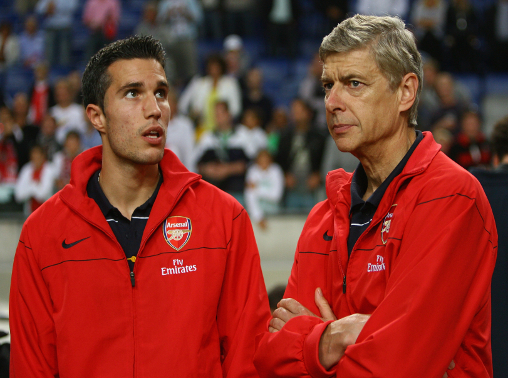 Yes the club sold their most effective striker and their top assist maker, all in the space of three days. It doesn't take a genius to predict what would happen next. Hell even Piers Morgan saw it coming…
So having seen the side, unsurprisingly, suffer as a result of the lack of adequate investment one would have thought that the January transfer window, though being far from ideal, was the chance for the club to at least attempt to paper over the cracks, to bring in even a short-term solution. Instead, pretty much nothing of note occurred.
Arsene Wenger openly talked of the need to strengthen certain areas of his squad and that if a player of sufficient 'quality' was available then he would do all in his power to make the appropriate signing/s. So what happened?
No player of quality on the market? Or did the Arsenal boss just feel he could muddle through with what he has? If so, he's taking one hell of a gamble.
If Arsenal do indeed fail to secure a top four spot, and the riches that come with Champions League participation (and make no mistake that's all the Arsenal board are really concerned about) are not forthcoming, then a number of knock-on effects will be felt.
1) Arsene Wenger may get the sack, though given the board seem to love a miserly boss at the helm that seems unlikely.
2) Arsene Wenger may walk, thinking the time is right for a change of scenery
3) Arsenal will not be able to attract the players needed to win that top four place back, it's not rocket science is it.
4) Arsenal talents will look to leave the club, citing the lack of ambition as a handy, and accurate, excuse to make their exit.
5) Arsenal will actively look to sell a quality player or two to offset the loss of £30-£35m that Champions League qualification brings.
All in all a series of issues that will arise if Wenger's current playing staff can not secure a top four spot. Qualification for a top four spot could in turn lead Arsenal's board, and Arsene Wenger, to continue upon their current course having attempted, unsuccessfully and laughably, to persuade the loyal Emirates Stadium faithful to believe the 'lie' that clinching a Champions League berth is a 'trophy' all of it's own.
Season on season Arsenal certainly appear to be moving further and further from the mantle of 'genuine Premier League title chasers', and yet there has been no renewed effort in financial terms to reverse this trend, quite the opposite. This smacks of contempt by the club's board, a sense that as long as the club is making money then 'who cares' about league positions and cup finals just as long as 60,000 roll in every home game and buy a burger and a programme.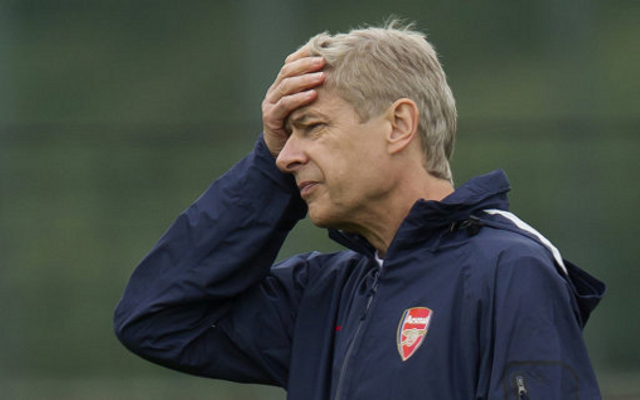 But the seeds of discontent are there for all to see. Fans are not happy with what's happening. Any admiration for Arsene Wenger, and make no mistake he deserves a mountain of the stuff, is wearing thin. It's fairly amazing in today's game for a manager to last this amount of years without any sign of tangible success but perhaps if one boss in the Premier League deserves that amount of time then it's the Arsenal boss, but the clock is ticking.
Oh yes and to top it all off, Andre Santos is still employed by the club…..