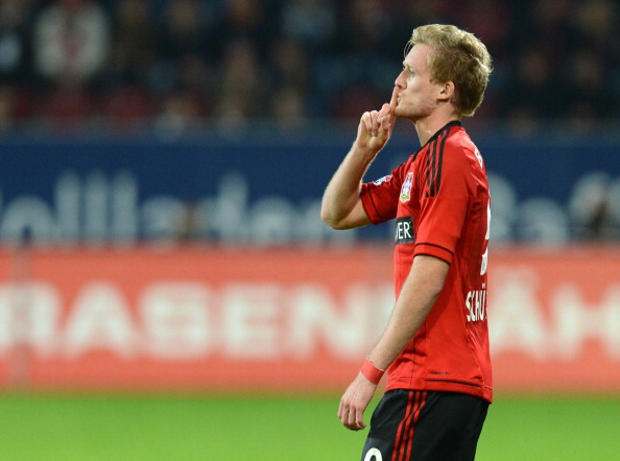 4. Andre Schurrie
As far as young strikers on the market go, German international Andre Schurrie is one of the best around and better still hasn't been snapped up by one of Europe's biggest clubs yet.
The Bayer Leverkusen forward, who can play as an out-and-out striker or in one of the wider roles, was understood to have been a £23million target last summer but should complete that move at the end of the current season.
Times are changing and we should see a younger Chelsea side next season and with Schurrie, who combines hard work with natural skill in a typical German way, part of the attack things can improve dramatically from next season onwards.