Emirates Stadium side prepare for the worst.
Check in to Tottenham Hotspur vs Arsenal
Arsenal have put together a list of alternative transfer targets they will pursue if they fail to secure a Champions League berth according to the Daily Mirror.
Whilst the North London club's preferred targets this summer are said to include Steven Jovetic, David Villa, Mario Gotze, Luiz Gustavo and Victor Valdes, Arsene Wenger is well aware that the chances of securing such glittering talents will be greatly reduced if they don't manage to secure a top four finish.
So with that in mind, and ahead of a huge North London derby, Arsenal have earmarked moves for a quartet of talents that may be more realistic if the club only has Europa League football to offer it's targets.
This list includes midfield talents Yohan Cabaye and Victor Wanyama, both of whom may well be approached by sides who could offer them Champions League football so even in a 'Worst Case' scenario Arsenal could struggle to land either the Newcastle United or Celtic stars.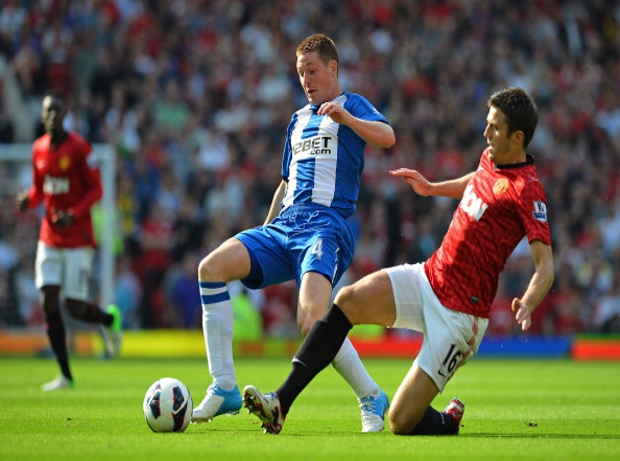 Wigan Athletic youngster James McCarthy is another target and one that fits Arsene Wenger's youthful transfer policy with the Irish international already having over 200 appearances to his name despite being just 22 years of age.
In terms of the search for a new custodian this source believes that failing to secure a top four spot with result in Wenger bypassing moves for Valdes and Liverpool's Pepe Reina in favour of a move for highly rated Belgian Simon Mignolet, who has been in fine form with Sunderland over the past 18 months.