Old Trafford set for big Champions League clash.
Check in to Manchester United vs Real Madrid
Manchester United boss Sir Alex Ferguson has confirmed that youngster Phil Jones will miss the second leg of his side's Champions League last 16 tie with Real Madrid due to injury.
The Premier League leaders held Madrid to a 1-1 draw in the Spanish capital three weeks ago, with Jones helping to shackle former United star Cristiano Ronaldo from a defensive midfield role.
However, the England international injured his ankle in an FA Cup game against Reading five days later and Ferguson said he would not be able to face Jose Mourinho's side in the second leg at Old Trafford on Tuesday.
"Phil Jones is not fit and won't be fit for tomorrow (Tuesday)," Ferguson said.
"His performance over there was excellent and it's a miss, but it's not something we can't manage. We've got options and hopefully we'll get that right."
Madrid have hit form since the teams last met at the Santiago Bernabeu, registering back-to-back wins over arch rivals Barcelona to reinvigorate their season.
Ferguson watched them win 3-1 at Camp Nou in the Copa del Rey last week and says his players will need to produce an excellent defensive performance if they are to reach the quarter-finals.
"That'll be the key to the game," he said.
"Real are one of the best counter-attacking teams in Europe and that showed itself last Tuesday in the Nou Camp. They were absolutely stunning on the counter-attack.
"We have to find a way of coping with that but also having our own attacking threat."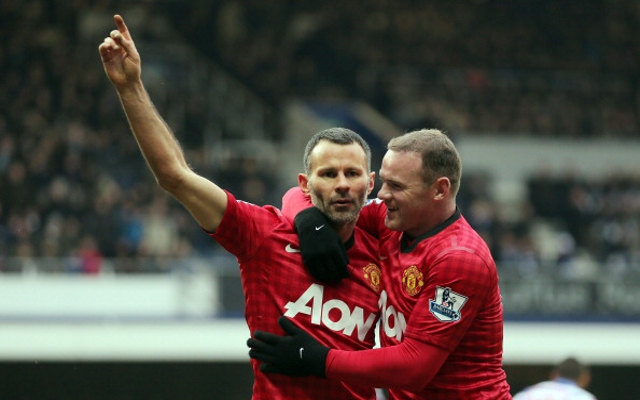 Ferguson confirmed that Ryan Giggs will make his 1,000th appearance in senior football against Madrid, but said he had not decided whether or not to hand the 39-year-old Welshman a starting berth.
"Tomorrow he'll be involved at some point, whether starting or on the bench," said the Scot.
"I've not made my mind up yet, but he will be involved. His experience in big games will be vital to us."
Giggs is one of only two United players, alongside Rio Ferdinand, to have featured in the second leg of the 6-5 aggregate loss to Madrid when the teams last met in the competition, in the 2002-03 quarter-finals.
He admitted the experience was "not one I look back on fondly", but said he was excited by the prospect of reaching another career milestone.
"You set out different goals at the start of your career: get in the team, then stay in the team, then win things. You never think you'll get to 1,000 games," he said.
"I'm proud of what I've done. I've worked hard but I've also had things go for me; the continuity of the manager and the other players.
"As you get older, you take things in a bit more. The second Champions League that we won (in 2008), I took that in and enjoyed it a bit more than in 1999."