Old Trafford side line up bid for Bernabeu bit part player.
Check in to Manchester United vs Reading
Man United's search for fresh midfield reinforcements has reportedly taken Sir Alex Ferguson to the Bernabeu.
The Old Trafford boss will look to bring Croatian schemer Luka Modric back to the Premier League this summer according to the Daily Mirror.
Tickets are now available for upcoming Premier League fixtures including Arsenal tickets, Manchester United tickets, Manchester City tickets, Newcastle United tickets, Liverpool FC tickets and Tottenham Hotspur tickets
BUY PREMIER LEAGUE TICKETS with fanatix
The 27 year old has been largely underused by Jose Mourinho this term, not surprising when you consider the likes of Xabi Alonso, Mesut Ozil, Angel Di Maria and Kaka are ahead of Modric in the positions he usually fills, but the stylish midfielder did put on an excellent cameo shift to help Real Madrid overcome Man United in the Champions League last week.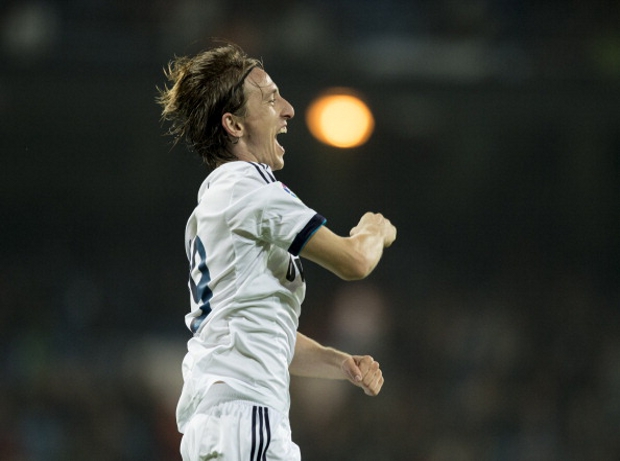 Modric scored a cracker against Man United and was involved in the build-up to the Spanish side's second that saw Real Madrid knock the Premier League table toppers out of the competition.
Luka Modric has started just over half of the club's La Liga fixtures, but perhaps tellingly has then been hauled off on nearly half of the matches he has been in Mourinho's starting eleven.
Ferguson could well do with moves to bring more creativity to a midfield that is perhaps too brittle and too dependend on older heads like Michael Carrick and to a lesser extent Paul Scholes and Ryan Giggs. Modric would offer Man United a goal-scoring and assist making option in the centre of the park and given the relative failure of his time at Real Madrid he could perhaps be purchased for less than the £30m the Spanish giants paid Tottenham for his services.