English clubs are not in as bad shape as this season would suggest.
Check in to Manchester United vs Reading
With Manchester United and Arsenal's exit from the Champions League in recent days, there has been much talk of a decline in English football.
Arsenal manager Arsene Wenger sent out a warning to English clubs that the rest of Europe had caught up with the Premier League after the Champions League quarter-finals draw today contained no English representatives.
Opinion pieces have been stacking up in recent days to more or less herald the death of English football.
But such talk is surely premature when you consider that this is the first time there have been no English clubs in the last 8 of the Champions League since 1996.
Blackburn Rovers were England's only representative in the entire tournament that year, back when only the Champions received a qualification spot.
In the last eight finals, there have been eight English teams involved, three winners and one made up entirely of English teams.
While teams from the Premier League have failed to live up to expectations this season, that should not be taken out of context.
Manchester United were unlucky to go out to Real Madrid, with Portuguese boss Jose Mourinho admitting the better team lost.
With a bit more luck, Arsenal could have knocked out one of the tournament favourites. There is no denying that Arsenal are in need of some rebuilding, but it would take two or three inspired signings rather than an outright clear-out.
Manchester City's performances in the tournament will surely improve as they gain more experience of top-level European football. Their failure to qualify must be remembered in the context of a qualification group containing Real Madrid, Ajax and Borussia Dortmund, all Champions of their respective countries. With their limitless resources, City are surely set to become challengers for the trophy sooner or later.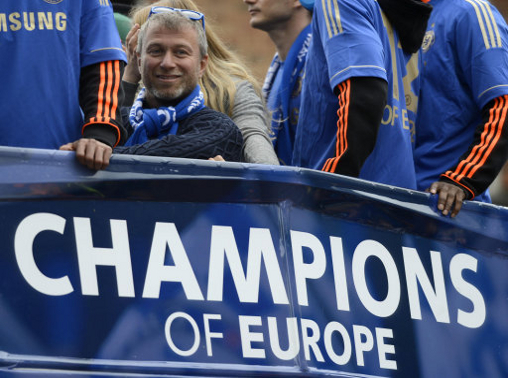 Chelsea are currently very much a team in transition and will return stronger next season. It should not be forgotten that as little as ten months ago, the club were parading the trophy around the streets of London.
Tottenham look set to return to the tournament next season with an improved team to the one that brushed aside both the Milan giants two seasons ago.
It is also worth taking a look at the sides that have taken the place of English teams in today's draw.
While PSG look set to become of the big players on the European stage, a number of the other teams have performed exceptionally well to get this far.
That is not to say their achievements are not well-earned but they are unlikely to become a regular occurance.
Malaga are beset by financial problems after their wealthy owner Sheikh Abdullah Al-Thani withdrew his support for the club.
Borussia Dortmund's squad is packed with talented players but the Bundesliga side will do well to hold onto them for much longer.
Galatasaray may have acquired the likes of Didier Drogba and Wesley Sneijder but few would argue the Turkish side to be superior to any of the Premier League's top 5.
It is not a stretch of the imagination to envisage all four English clubs in the quarter-finals of the tournament next season.
The English leagues have supplied more quarter-finalists to the tournament that any other country since 1996, with only Spain even coming close.
When the draw is made for the group stages of next season's Champions League, no team will be happy should they find themselves drawn alongside any of the Premier League's sides, whoever finishes in the top 4.
How many countries can say that?