Get yours now!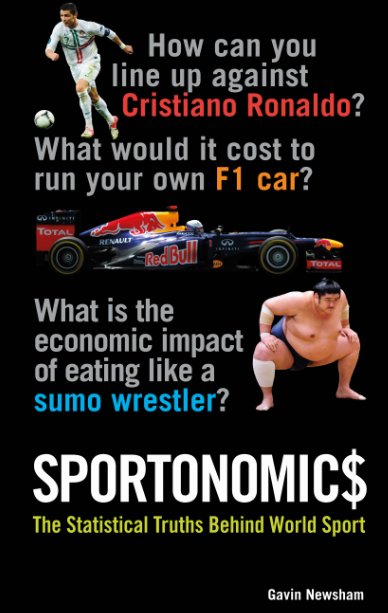 Sportonomics picks up where Moneyball and Freakonomics left off to bring you an refreshing insight into the world of statistical sporting analysis.
Brought to you by award winning author Gavin Newsham, Guardian & GQ, Sportonomics is hugely engaging read and helps break down statistical data in a fun and astute manner that really gets to the crux of some interesting subject matter.
The books endeavours, and succeeds, in it's pursuit of unraveling a number of research studies that cover a broad range of subject matter ranging across a number of sports.
Among the plethora of topics covered are
How can you maximize your chances of playing international football against Cristiano Ronaldo?
Does wearing red increase your chances of sporting success?
Do footballers really earn that much money?
How much would it cost to run a Formula One car as your family runaround?
Why does being born in the summer prevent you from becoming a professional sports star?
We have teamed up with Carlton Books to giveaway five copies of this engrossing read and all you have to do to enter the competition is correctly answer the following question.
1) Which actor played the lead role of baseball general manager Billy Beane in the movie Moneyball?
Simply email you answer to editor@caughtoffside.com and we will pick five winners. Closing date 10am UK time on Monday 25th March.
You can also buy the book at Carlton Books, now reduced from £12.99 to £7.99