The Italian boss' mistakes are the cause of his side's weaknesses.
Check in to Manchester City vs Newcastle United
Manchester United look on course to lift their 20th top division title after their city rivals Manchester City went down to Everton on Saturday.
The gap between the two has now been extended to 15 points and while nothing is ever certain in football, no club has ever failed to go on to win the title after establishing such a lead.
The problem with Manchester City is not so much that they have failed to defend their title, but that they have relinquished it with such ease.
Tickets are now available for upcoming Premier League fixtures including Arsenal tickets, Manchester United tickets, Manchester City tickets, Newcastle United tickets, Liverpool FC tickets and Tottenham Hotspur tickets
BUY PREMIER LEAGUE TICKETS with fanatix
Sir Alex Ferguson will have had few easier seasons during his 25 year reign at the club.
Ultimately the blame lies at the door of Roberto Mancini.
The Italian boss' mistakes are responsible for City's sub-standard performances this year.
First of all, Mancini's transfer dealings are deeply questionable.
Backed up by Middle Eastern resources, the club should boast one of the finest squads in Europe. While few can compete with a front-line of Aguero, Tevez, Dzeko and, until recently, Balotelli, the rest of the team lacks quality and depth.
Manchester City look vulnerable in the middle of the park when Yaya Toure is absent. The likes of Gareth Barry and Javi Garcia may provide plenty of industry, but they are found out against quality sides.
Club captain Vincent Kompany is establishing himself as one of the finest defenders in Europe but Mancini has failed to provide him with a quality partner.
It has been clear for some time that Kolo Toure and Joleon Lescott will get found out at the highest level.
Mancini's attempt to replace them with summer signing Matija Nastasic looks ill-thought out. The player does not look to offer the squad anything they did not already have and the club's owners would be within their rights to question the necessity of the £12 million plus outlay on the Serbian.
That figure is indicative of the sums that have been lavished on sub-par players under Mancini's reign.
With Manchester United lacking midfield depth and their ageing defence the wrong side of 30, City were given the opportunity to establish themselves as the dominant force in English football.
The club's failure to land Robin Van Persie has proven to be fatal as the Dutchman's goals have fired United to the Premier League summit.
That could be forgiven were it not for Mancini's inadequate dealings during the remainder of the summer.
The likes of Jack Rodwell and Scott Sinclair would have failed to improve lesser squads and their signings smack of a manager with a scattergun approach to transfer strategy.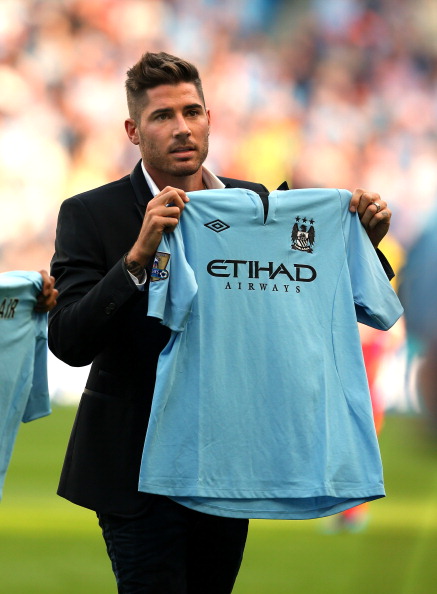 £15 million signing from Benfica, Javi Garcia, has failed to fill the boots left by Nigel De Jong's exit to AC Milan.
How City could have done with the Dutchman's tenacity in the middle of the park this year.
Splashing the cash on the likes of Sergio Aguero and David Silva may bring trophies but their signings can hardly be called inspired.
Finally, Mancini has revealed himself to be dogmatically inept in the tactics department. The Italian persists with occasionally playing three at the back despite his player's publically declaring their discomfort with the system.
That was never more apparent than at Goodison Park where despite having an additional player going forward, City's attackers have rarely played further apart from each other.
Carlos Tevez, Edin Dzeko and David Silva repeatedly failed to link up with each other and were clearly confused about what parts of the pitch they should be occupying.
City look at their best when playing with a back four and little explanation has been offered about what Mancini feels a back three offers the team.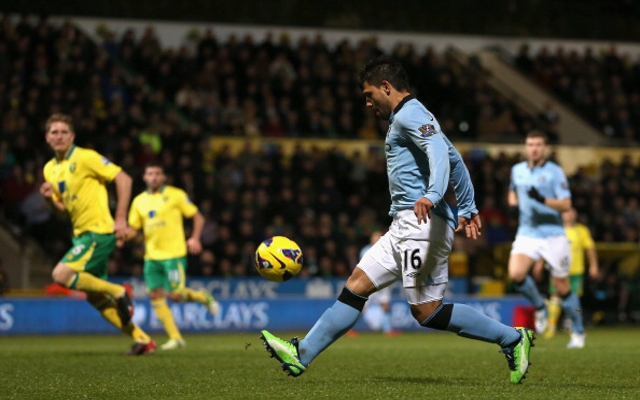 The displays of Aguero, Silva and Yaya Toure have masked great deficiencies within the Manchester City team. These were most visible during City's two ill-fated Champions League campaigns.
At the highest level, Manchester City are found out by more cohesive team units.
Mancini has spent close to £300 million since arriving at the club near the end of 2009. Come the end of the season, the club's owners may well feel they deserve a greater return from that money.