Lucas Piazon, 19, Chelsea
Regarded by many as the 'new Kaka,' the 19-year-old has been sent out on loan to gain experience like so many others in Chelsea's youth academy.
Currently on loan at Malaga, the Brazilian playmaker is in good company at the Andalusian club with the likes of Saviola, Joaquin and Isco to help him. Another loan next season does seem more than possible, preferably to another Premier League side to both help toughen him up and get him used to the pace of the English top flight.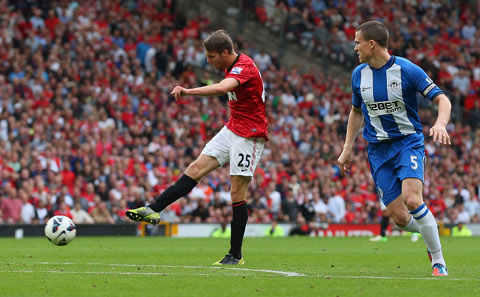 Nick Powell, 18, Manchester United
Another player from Crewe Alexandra's prolific production line, Powell was a surprise signing for United last summer.
Having featured fleetingly this season, Alex Ferguson rejected the chance to send him out on loan citing that he wanted him around the United squad to learn off the likes of Ryan Giggs and Paul Scholes. With the legendary duo set to hang up their boots next season then Powell may find himself more involved in proceedings at Old Trafford.