The essential tool for advancing your footballing career.
We're calling it the LinkedIn for football. And just like the leading professional network, it's connecting people from all over the world, allowing them to network and build their own profiles. Fieldoo, the marketplace for players and agents (scouts) offers a revolutionary service to the football industry. It has also been noticed by top tier players such as Dutch International Demy de Zeeuw, who recently tweeted: "Want to make a football transfer? Create a profile on Fieldoo, the LinkedIn for footballers!"
Player transfers and dealings have always been a complicated and somewhat misunderstood area of the beautiful game. Fieldoo.com offers a modern take on a complicated job, allowing players to flaunt their skills in front on an audience of agents. As a football player, career progression is not always in your hands. Fieldoo believes they are changing this with their dedicated career network of players and agents that puts everyone on a level playing field.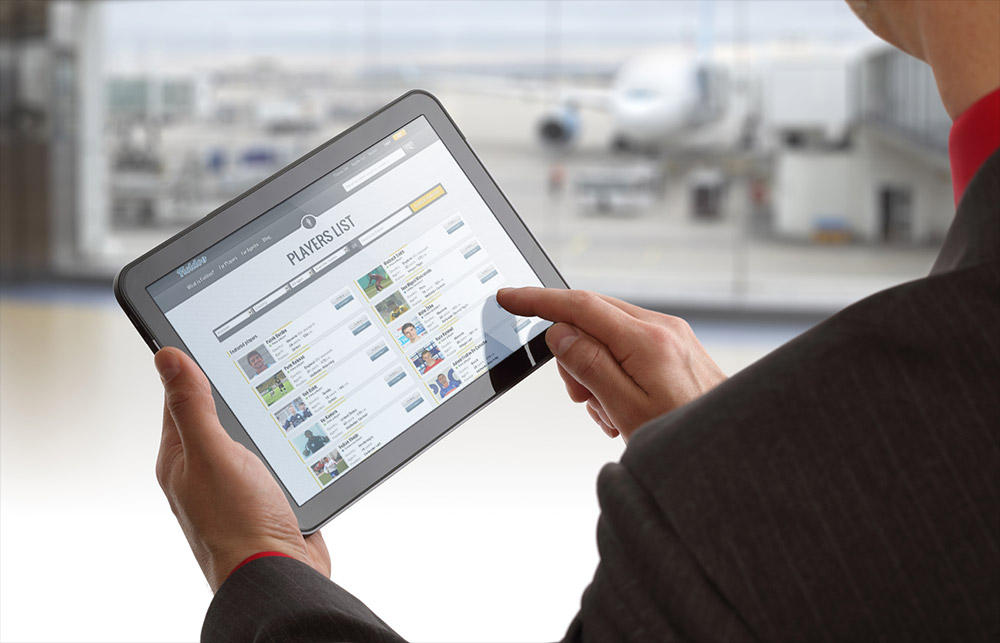 Fieldoo's aim is simple: to connect players and agents to make football transfers easy and more effective. With over 5,000 members from over 120 different countries, including more than 900 agents and scouts signed up in just a few weeks, Fieldoo is growing rapidly and success stories are beginning to break through. Take professional football agent Sasa Cuk, who works out of a Spanish agency. He was tasked with finding a young promising central defender. Through Fieldoo he found Matej Rapnik, formerly of SPL team Hearts, whom he connected with and signed to Thailand champions SCG Muang Thong United.
Fieldoo has various players like Rapnik on its site, footballers such as Maor Buzaglo, an Israeli winger now playing for Belgium team Standard Liege, Jairo Suarez, the 27-year old Colombian international, Jasmin Kurtic, a 24 year old playing for Serie A Palermo in Italy, Cristian Adrianzen, the 18-year old Peruvian currently being tracked by a number of European clubs, and many other aspiring footballers and national team players from all over the world.
Fieldoo.com offers multiple benefits; players can network with agents, find opportunities, build a career profile (CV) – acts as search optimized "one stop shop" for incoming traffic –, thus highlighting their abilities and increase their chances of being signed. Also, they can apply for different agents' offers, such as trials, camps, transfer opportunities, through Market.
Football agents (scouts), meanwhile, can find promising talent and the best prospective clients without any hassle, quickly and efficiently. They can showcase their services to attract the top players while also expanding their network by connecting with other agents, post and/or apply for different posts through Market.
Fieldoo is digitizing and enhancing the dealings between football players and agents and is changing the way in which they connect. The future is most definitely bright for Fieldoo.com and if you're a football player, scout or agent, Fieldoo.com is an essential tool to help advance your career.