Villa Park side look to snap up Etihad Stadium bit-part players.
Check in to Manchester City vs Newcastle United
Aston Villa have set their sights on a pair of Man City talents who may well be offloaded by the Etihad Stadium side this summer.
Villa Park boss Paul Lambert is plotting a move for former Swansea City winger Scott Sinclair according to the Sunday Mirror, who perhaps unsurprisingly has struggled to retain a spot in Roberto Mancini's first team set-up since moving to the Premier League title holders last summer.
The 23 year old attacker, who represented Great Britain in the 2012 Olympics, has been handed just two Premier League starts since his £6.2m move to Man City and even though he saw his wages quadruple to £40k a week he may still feel that remaining at the club is in danger of ruining his long term career prospects.
Lambert will have to fight Everton for the talented youngster, with David Moyes also looking to snap up Sinclair.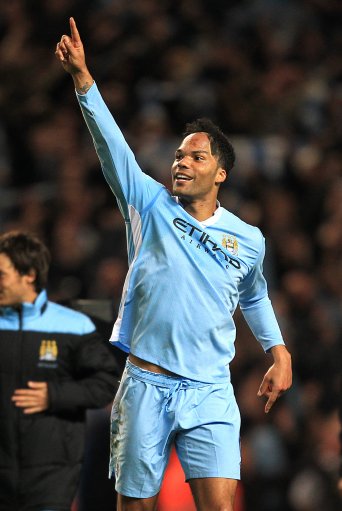 Aston Villa face another fight for a Man City player with little or no future at the club with the relegation threatened side looking to strengthen their back-line with a move for England international Joleon Lescott according to the Sunday Mirror.
The 30 year old cost Mancini £24m but as Man City look to slash the size of their squad ahead of UEFA's Financial Fair Play (FFP) guidelines really starting to bite this source believes Lescott could be purchased for as little as £4m.
Newcastle United and QPR are also both keen on the former Everton man, who was a regular member of Mancini's starting eleven last season only to see youngster Matija Nastasic take his spot in the Man City defence.
Lescott may well feel that a move to Aston Villa could lead to the regular first team football he needs to retain his spot in Roy Hodgson's England national team set-up with the 2014 World Cup in Brazil looming.