The end of the Hodgson honeymoon period?
Check in to Montenegro vs England
Former England boss speaks ahead of big World Cup qualifying clash.
Montenegro have made a strong start in the group. What do you know about them?
They're from eastern Europe, technically very good, fighters and always very passionate. When you play away the atmosphere is electric and England will have to deal with the noise generated by the home fans. They are very proud people and that passion feeds into the team.
These kind of teams are very dangerous because technically and tactically they are very good. When you have that sort of passion, fight and togetherness, on the day it could be very difficult for England.
It can however also work the other way, for example Montenegro could be too passionate or temperamental, they could go over the top and let themselves down. In many ways the game is not really about tactics, it's about and controlling that emotion on both sides.
What constitutes a good result for England against Montenegro? Can they win the game?
Of course they can win the game, without a shadow of doubt and they're capable of doing that. It's a great test of their mentality, combating the outside elements like the atmosphere, fans and the on-field intimidation from playing these big European teams.
We saw it in the last game with Rooney's sending off, which has to serve as a lesson to the players. Every England player must be aware that to reach their potential, they have to play with emotional control, discipline and make sure England do not have to play a game with ten men.
Who do you view as Montenegro's key players?
Well they've got Jovetic and Vucinic; two strikers who are very dangerous. Vucinic I've seen at Juventus, he does nothing in a game and then suddenly the ball will break and he'll come to life and score a goal. That's international football, you lose concentration for a split second and Montenegro could score a goal.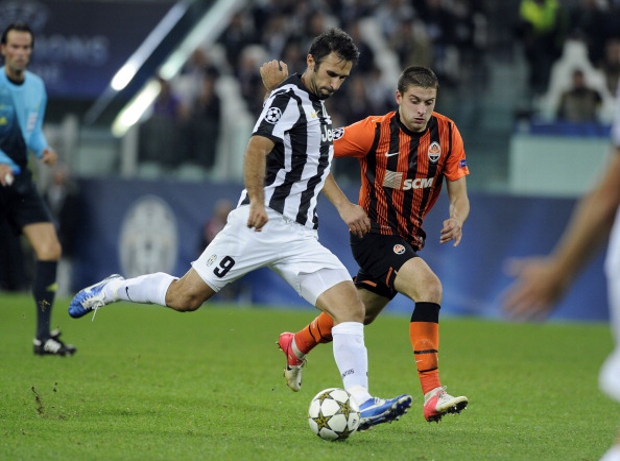 They've done very well in the group, what I have liked and admired about them is they do not concede goals. They are very hard to beat, disciplined, organised and it will be difficult for England to score, but I think they are capable of doing that, providing they can deal with the intimidation on and off the field.
On previous visits to the Balkans, England players have suffered racist abuse from the crowd. What is the best response to racism and what more could UEFA and FIFA do to combat racism in football?
UEFA, FIFA, Premier League, football in general is doing a fantastic job in trying to quell this. It is a social problem, it's not just in football, it's on the streets, it's everywhere. I think football is doing a great job in making sure the culprits are brought to account and any trace of it is dealt with. Football is at the forefront when you talk about kicking racism out football, out of society and out of life.
How much expectation and pressure is placed on the role of the England manager, and how do you deal with it?
It is enormous, the external pressures and handling the expectations. At a club the expectations are also enormous but centred on a town or an area, whereas England is an entire nation of fans who all come together and that is very special.
I have noticed a significant shift in the attitude of the media and even when I talk to supporters you can see that the expectations of the England football team are more realistic now. People have looked at the past and see that we haven't qualified, only got to the last 16, or quarter finals and are realising that we can't be expected to beat everybody or to go to tournaments and win them.
The fact that Capello had great experience and was a foreigner meant that it was easier for him to ignore the criticism because he could escape and visit his home country. Roy, who has international experience, has come in and steadied the ship and he can deal with the expectations of The FA, the fans and the media. You get a honeymoon period but the Montenegro game is a big game, it's a defining game for Roy and the team. It is hurdle to get over in terms of temperament and character.
As England play around 10 games a year, and it's sixth months until the next qualifier after this one, how hard is it to build momentum and continuity?
They key thing is try and create a good environment for the players when they join, the training has to be good and the spirit has to be good. That was something that was always recognisable when I was with Sven at England and when I was in charge. The pleasure was in getting together and training together. You have to maintain the great spirit and that comes through getting the right results and once you have that players want to join up with the squad, they don't want to be injured or miss out.
The second component is momentum and that is created by results and winning. There are enough internationals to create a club spirit. The summer is a great time to get the players together for two weeks and that's when you can develop that club culture that the England team needs, and that carries forward into qualifiers.
For more insight from Steve McClaren and other leading managers plus exclusive Premier League highlights go to www.yahoo.co.uk/sport