Emirates Stadium boss deserves one more shot at ending lean spell.
Check in to Arsenal vs Reading
Whilst it is fair to say that there is generally little room for sentiment in football, just ask Reading and Southampton fans about the harsh sackings of messrs McDermott and Adkins, Arsene Wenger has earned the right to one more season in charge of Arsenal to bring an end to a lengthy lean run for spell for the North London club.
But if Wenger is to stay at the Emirates Stadium he has to be ready to end the habit of a lifetime and spend spend spend. Arsenal are one of Europe's richest football clubs but they hoard cash in a way that would make Scrooge blush.
There are some who will lay the blame for such threadbare spending on the Gunners board but make no mistake it is a combination of a penny pinching top table and a stubborn manager who insists on scouting out the 'Next Big Thing' over moves to buy established talents that is part of the reason Arsenal find themselves in the pickle they are currently in.
Of course Arsene Wenger did bring in three distinguished players in last summer's transfer window, doing so clearly warming the cockles of Arsenal fan's hearts. Little did they know, though they probably all predicted, that Arsenal were ready to follow the signings of Lukas Podolski, Olivier Giroud and Santi Cazorla by voluntarily giving in to demands to leave by last term's top scorer and top assist maker, namely Robin Van Persie and Alex Song.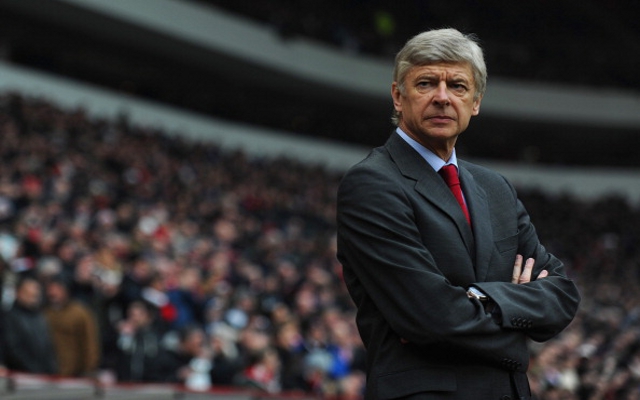 Wenger must now be encouraged to conduct a major squad re-shuffle this summer, one that must see a host of players who are simply not good enough for a side who wish to be chasing major titles. The list of such individuals is a long one and hitherto the Arsenal boss has seemingly preferred to keep some of these players on the payroll, loaned out ad infinitum when any self respecting fan wanted them shifted long ago.
Among those who certainly belong on this list are Nicklas Bendtner, Marouane Chamakh, Denilson, Sebastien Squillaci, Andrei Arshavin, Andre Santos, Johan Djourou, Park Chu-Young and Emmanuel Frimpong to name just nine.
Now that UEFA's Financial Fair Play (FFP) guidelines are set to really bite gone are the days of quantity over quality and a greatly reduced squad size leads to a greatly reduced wage bill which in turn may well afford the club the opportunity to tear up their current wage ceiling, a move that could greatly assist in the pursuit of top notch talent.
Arsene Wenger will hope his side fights for a top four spot which will in turn give hope in the push for world-class talent. The club have the money to spend big and will have hopefully got the message from the dissenting voices of fans who are no longer happy to settle for third of fourth best.
The Arsenal boss still enjoys the support of the Gunners dressing room and this is key to his continued presence at the club. Next season is very much a make or break one for Wenger, an additional year the 63 year old has earned after a largely successful 17 year reign.
In the context of what went before, Premier League finishes of 12th and 10th in two of the four seasons prior to Wenger's arrival, a run of 13 consecutive seasons in the Champions League is in many ways miraculous. Three Premier League titles and a host of other honours can not so easily be ignored.
Yes clearly the club has lost it's way, to an extent, but the fact that it was even on course in the first place is down to Arsene Wenger and his revolutionary Gunners reign.
To those who wish Wenger gone one would have to warn 'Be careful what you wish for', though that said Arsenal, and Arsene Wenger, must now know that a change of course is needed in order to usher in better times.
Any Arsenal fans who do not believe Wenger deserves one last crack at moving the club in the right direction need only recall the state of the club prior to the former Monaco manager's arrival, two words spring to mind. Bruce. Rioch.