Arsene Wenger hopes to bring big name pair to the Emirates Stadium this summer.
Check in to Arsenal vs Reading
Arsenal are readying an ambitious move to capture two Real Madrid talents who are reportedly set for a Bernabeu exit this summer.
Arsene Wenger is to be handed a hefty transfer fund war-chest this summer, with some reports suggesting that as much as £70m will be made available for new additions, though a big portion of this outlay will have to be offset with the trimming of the expansive Gunners squad.
The French boss has set his sights on finally capturing long term target Karim Benzema, who has been linked with interest from the North London club dating back to his emergence as a teenager at Lyon. Wenger will hope to lure the the French international with the promise of the guaranteed first team starting spot he no longer enjoy at the Bernabeu.
Though Benzema is considered to be ahead of rival Gonzalo Higuain in the battle for recognition under Jose Mourinho the 25 year old has been handed just 12 starts from Real Madrid's 28 La Liga fixtures, this despite the fact that he has managed to net an impressive eight goals in the process.
Wenger knows that he must dig deep to win the race for Benzema and is ready to commit to offering as much as £25m for the forward, which though some way below the £33m Real Madrid paid Lyon for the striker in July 2009, is still some way above Arsenal's transfer record spend.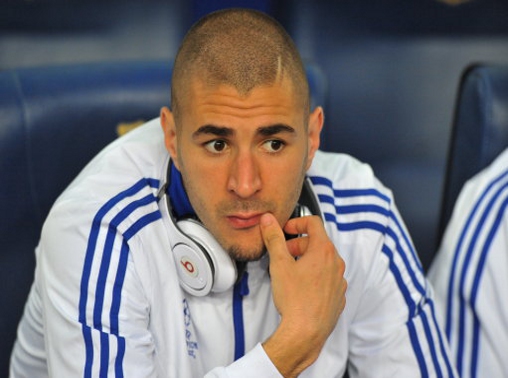 Benzema is known to be an admirer of Arsene Wenger and this could help in Arsenal's pursuit of the striker though without the offer of a Champions League berth such a move may prove fruitless, a fact that the Gunners boss is all too aware of.
Though Benzema has had something of a stop start career at Real Madrid he has still racked up an impressive 82 goals from 169 appearances for the Spanish giants, of which 57 were from the bench.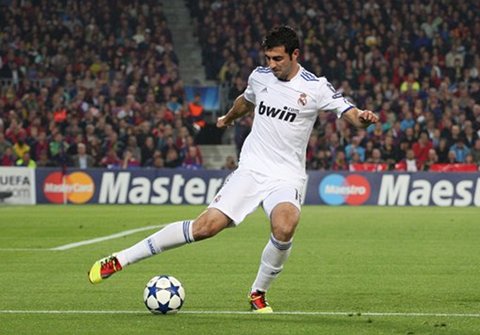 Arsene Wenger is also keen to discuss the availability of Spanish international defender Raul Albiol, who is apparently considered surplus to requirements having struggled to make much of an impact since his move to the Bernabeu from Valencia.
The talented centre-back was a regular under former boss Manuel Pellegrini but since Jose Mourinho's arrival his first team action has been limited, leading to just 12 La Liga starts in the last two seasons.
Wenger wishes to strengthen a defence that has been decidedly shaky this term and will look to make room for a defensive addition by offloading Sebastien Squillaci, who is out of contract in the summer, and considering offers for loaned out Swiss international Johan Djourou who may seal a permanent switch to Bundesliga side Hannover.
The Arsenal manager is ready offer up to £8m for Albiol and such a deal could well lead to the likes of Per Mertesacker, Laurent Koscielny and Thomas Vermaelen having to fear for their first team spots having perhaps become accustomed to fighting for the central-defensive spots among themseles.
Real Madrid are ready to conduct a major squad clear-out this summer in preparation for new summer additions with the aforementioned pair among a long list of potentially exit bound stars which is also said to include Kaka, Ricardo Carvalho and Gonzalo Higuain.