A collection of deals we feel could come to fruition during the next transfer window.
Check in to Manchester United vs Manchester City
Some deals are just nailed on certainties. They've been in the works for months and some should have happened last summer.
But footballers are commodities and clubs don't like to let them go easily.
The players on this list have all strongly been linked with moves away, and in some cases, the deal may already be in place to take them somewhere else at the end of the season. All have played key roles for their current clubs and all will no doubt be even more valuable to their new sides too.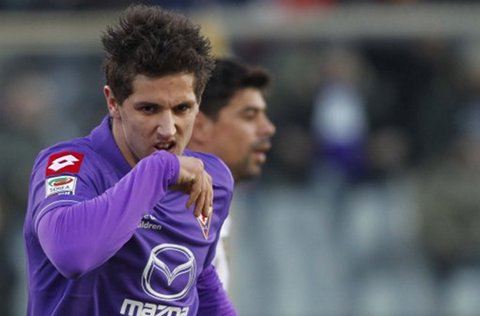 Stevan Jovetic: Fiorentina to Arsenal
According to reports this deal is already done and all that's left to do is sign on the dotted line, and not a moment too soon.
Arsenal are in desperate need of a goalscorer as well as a touch of class. The forwards Wenger has brought in recently have so far flattered to deceive and with the sale of Robin Van Persie last summer the club lack a genuine threat that those around them have.
Marouane Chamakh, Gervinho, Olivier Giroud and Lukas Podolski have struggled to wrack up the goals in North London and though Podolski could be considered as world class, his input for the national team far exceeds anything he's ever done at club level.
Jovetic has transformed from a gangly teenager into a truly top level player. His price tag is justified too as Arsenal won't just be buying him for what he can do but for the future potential as well. He guarantees goals as well as adding to the all round attacking threat and he should fit in well with the manager's plans.
The player himself has spoke of an 'affinity' for the club, but has done Fiorentina the respect of refusing to comment on speculation until Champions League football has been guaranteed for The Viola.