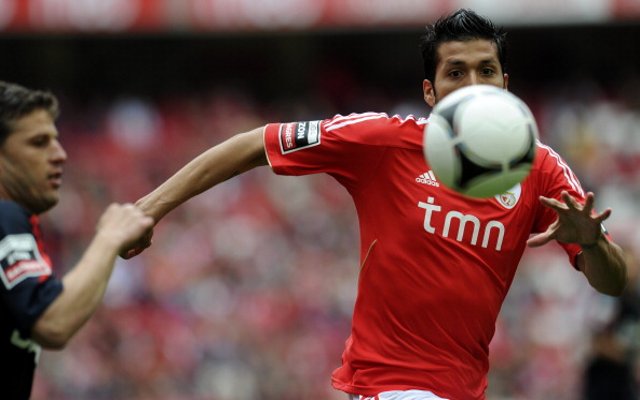 Ezequiel Garay Benfica to Manchester United
It wasn't long ago that Garay was at Real Madrid being lauded as the next defensive colossus who would take the world by storm. However, competition is fierce at the Bernabeau and he has since been shipped out to Benfica.
The Argentine international has been seen as the ideal replacement for Nemanja Vidic, who has seen his United career skid to a halt over the last two seasons thanks to injury. The big Serb is also expected to be heading to Milan this summer.
Only Garay doesn't resemble Vidic as much as he does Rio Ferdinand. The England man may be enjoying a slight renaissance at the moment but it's clear that he's a long way from the player he used to be.
Like the young Ferdinand, Garay is quick, clever and comfortable with the ball at his feet bringing it out from defense. He is a key man for pressing whenever the side lose the ball and is adept at making the right tackle at the right time.
At 26 years of age, the timing for a move to the Premier is perfect. He has been under the club's radar for some time now and United will want to pounce before he has his head turned elsewhere.