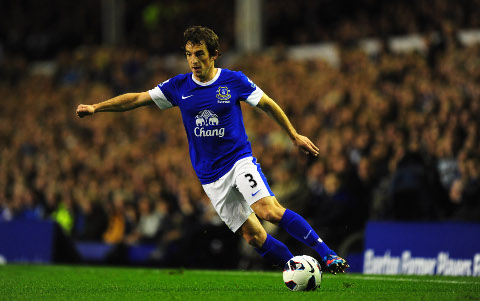 Leighton Baines, Everton
It's a huge shame that he is playing some of his best football at a time when the player in front of him for the national team is considered England's best ever left back.
Ashley Cole may be 32 now, but Baines is only four years behind him and if he ever wants to be considered as more than a capable deputy, he'll need to move on if he ever wants to add to his 15 caps.
However, he's at the club he supported as a boy so the temptation to leave home won't be so great, and he's a notorious pessimist about his own ability. When Wigan were promoted to the Premier League in 2005 he famously said of himself; "(I thought) where am I going to go now? I should have been celebrating but I spent a large part of that summer worrying about what it would be like spending the next year on the bench and in the reserves."
There's a growing sense that Everton have reached a glass ceiling under David Moyes, but taking thee factors into account, he still won't be likely to seek a move anytime soon, much to his detriment.