With the Old Trafford side seemingly permanently camped in the Portuguese top tier scouting a myriad of 'targets' we take a closer look at which of these may actually be of genuine interest to Sir Alex Ferguson.
Check in to Manchester United vs Manchester City
Sir Alex Ferguson has in the past made more than a few moves to bring in additions to his Old Trafford squad via the Portuguese top tier but the level of speculation revolving around numerous Primeira Liga scouting missions the Man United boss has sanctioned has hit a record high in recent months and one has to wonder just how much is mindless rumour mongering and how much has even the mildest hint of validity.
Here are just a few of the names linked with apparent interest from the Premier League title winners elect, as well as an inkling on our behalf as to how much salt is to be taken with each link.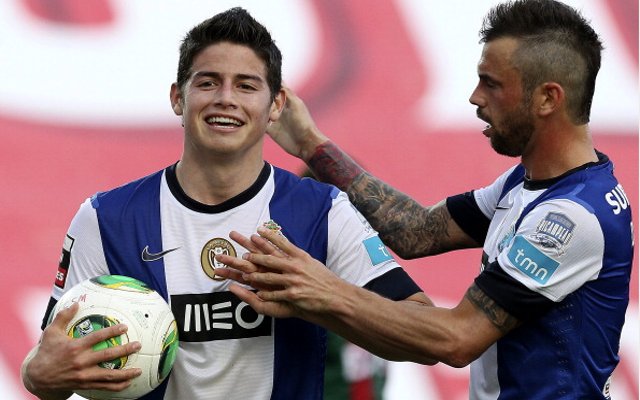 James Rodriguez (FC Porto)
Colombian is often touted as the 'South American Cristiano Ronaldo' and there is no denying the talent the Colombian possesses and of the players plying their trade in Portugal who has been consistently linked with a move to Old Trafford the 21 year old is perhaps the most likely to be based in reality.
Ferguson has apparently sent scouts to monitor the goal-scoring wide-man and the use of Nani as a potential makeweight in the deal has been mentioned more than once.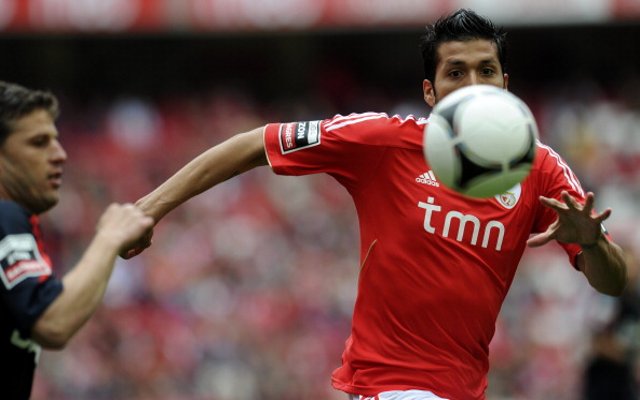 Ezequiel Garay (Benfica)
Rock solid centre-back who left Real Madrid to get his career back on track and has certainly caught the eye this term, helping his side to the top of the Primeira Liga. Quality defender is often mentioned as a potential long term replacement for either Rio Ferdinand and Nemanja Vidic.
The Argentine may well be on Ferguson's shopping list but worth noting the Scot has Jonny Evans, Chris Smalling and Phil Jones as potential options, all of whom are younger than Garay.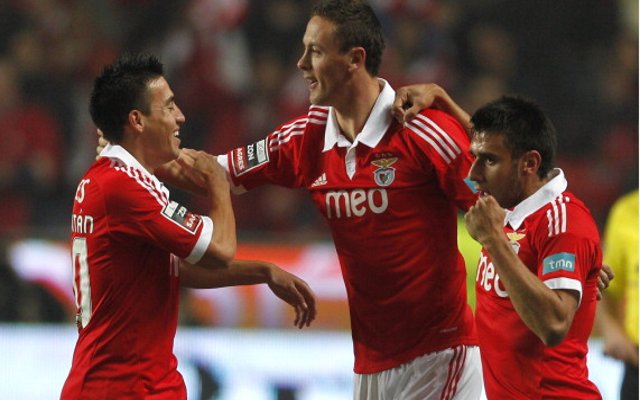 Nemanja Matic (Benfica)
Man United's interest in the Serbian seemingly came out of the blue and as pointed out by Sport Witness speculation of a move to bring the former Chelsea man to the club are based on very little other than a misunderstood article from a website that was then jumped on by the ravenous Portuguese media.
The big 24 year old failed to make the grade at Stamford Bridge and has got his career going again but is unlikely to be Man United bound anytime soon.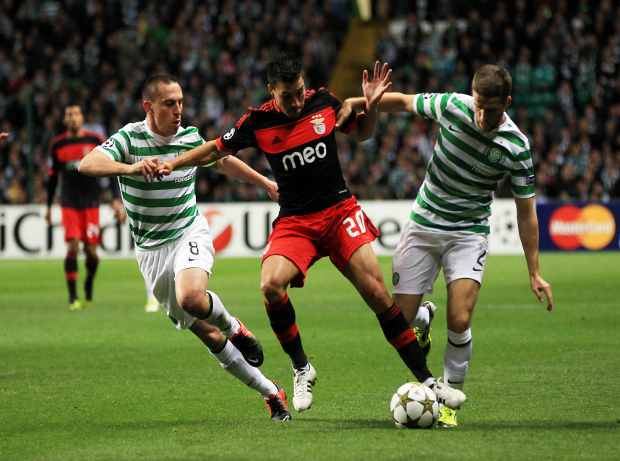 Nicolas Gaitan (Benfica)
At some points last summer many reputable sources claimed that the Argentine winger was on the verge of a move to join Man United, that move never quite came to fruition but given that Ashley Young, Nani and Luis Antonio Valencia have all failed to impress this season perhaps this is a move that could be back on the cards when the summer transfer window re-opens.
It's a move that could well have some credence to it though the arrival of Wilfried Zaha could in some ways nullify the need to make a move for the wide-man.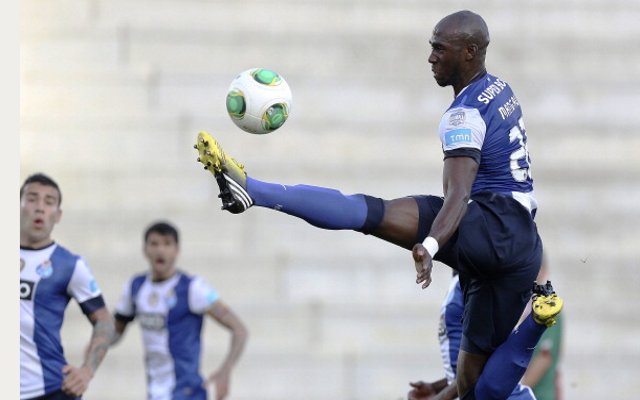 Eliaquim Mangala (FC Porto)
The Daily Star believe that French centre-back Eliaqium Mangala is also high up on the Man United wish-list with the FC Porto defender being seen as a long term replacement for Rio Ferdinand.
This source believes a £20m fee would be needed to land the former Standard Liege man, a big fee for a player at the age of 22 who still awaiting his first national team cap so one wonders if Ferguson would be willing to do business at that price.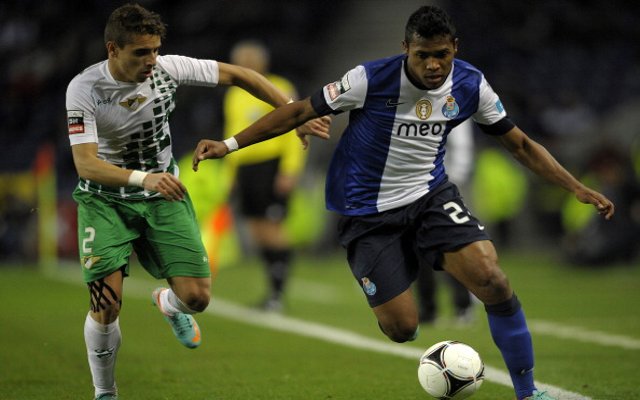 Alex Sandro (FC Porto)
Man United are 'apparently' interested in the left-back who the Daily Mail claim is top of Ferguson's list of potential long term successors to Patrice Evra's spot in the starting eleven.
This despite the fact that Ferguson signed Dutchman Alexander Buttner to perform just such a function last summer and has as yet barely used the former Vitesse Arnhem man. Move seems fairly unlikely as Evra doesn't appear to be set for a Man United exit anytime soon.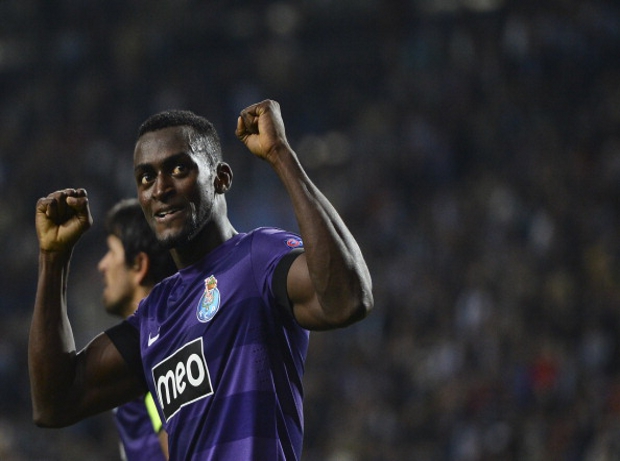 Jackson Martinez (FC Porto)
Man United are reportedly one of a host of sides taking a keen interest in powerful FC Porto forward Jackson Martinez according to talkSPORT.
The 26 year old Colombian has been an instant success since his summer move to the Estadio Dragao, netting 23 goals 22 matches to make him comfortably the top scorer in the Primeira Liga. However, does Sir Alex Ferguson need another striker? The Man United boss has made it clear he won't sell Javier Hernandez and none of his other forwards appear to be leaving, so why bring in yet another option, not least one that won't come cheap.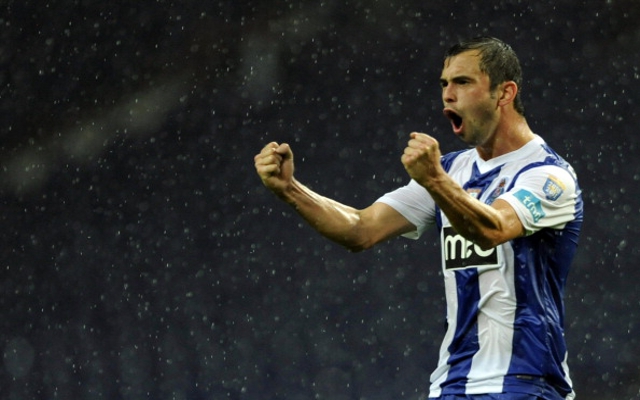 Steven Defour (FC Porto)
The Belgian terrier is known to be a player that Sir Alex Ferguson once showed a very real interest in, before a lengthy injury set him back a year. Now the midfielder is impressing many with FC Porto and is apparently once again a player on the Man United radar.
Some sources suggest that Defour could be a long term replacement for Paul Scholes and that seems a plausible enough suggestion given Ferguson could well do with freshening up his midfield this summer given that the veteran is likely to retire this summer.
If you factor in that Anderson has once again failed to consistently perform then one might well imagine Ferguson would scout Defour for the remainder of the season with a view to a potential move, this perhaps being one of the snippets of speculation that could well have some basis in fact.