Frenchman admits midfielder was not ready to face the Canaries at the Emirates Stadium.
Arsenal manager Arsene Wenger admits he "rushed" Jack Wilshere back from injury too quickly by playing him in Saturday's victory over Norwich.
Wilshere, 21, was in action for the first time since damaging an ankle inArsenal's loss at Tottenham on 3 March.
"I rushed Jack back a bit. He was not completely ready," said Wenger, whose team host Everton on Tuesday.
"I will get advice from the medical department and how he feels as well and use my experience."
Source: BBC
Arsene Wenger's confession that he "rushed" Jack Wilshere back from an ankle injury ahead of the Gunners' 3-1 victory over Norwich at the weekend highlights just how important the Frenchman considers the England international. But it also appears a rash move on Wenger part, particularly considering the Gunners form prior to the Canaries visit to north London.
After the 2-1 derby defeat at White Hart Lane – during which Wilshere picked up the ankle injury – Arsenal won five games on the bounce without Wilshere, including a fine away victory over Bundesliga champions Bayern Munich in the Champions League.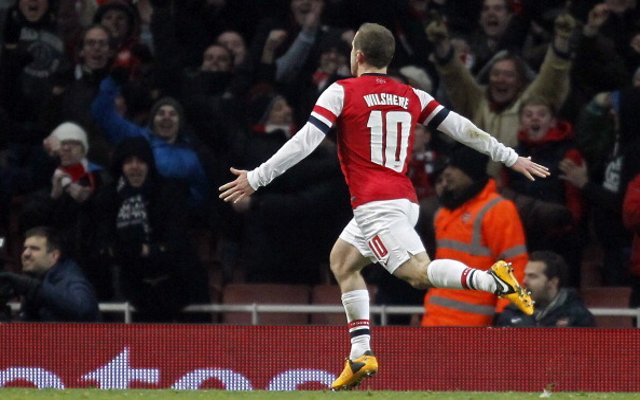 Given Norwich's shoddy form since the turn of the year, Wenger was perhaps taking an unnecessary risk by rushing Wilshere back into action and, although the 21-year-old came out unscathed from his hour run-out, an aggravation of his injury would have surely seen the classy pass-master ruled out of the Gunners crucial run-in.
After Wenger's comments, it looks inevitable that Wilshere will be rested for Tuesday night's crunch home game with fellow Champions League-chasers Everton at the Emirates. The Toffees boast a formidable a central midfield, marshalled by brutish Belgian Marouane Fellaini, and Arsenal, despite their fine form, will surely miss Wilshere should he not make the XI.
If the Toffees can claim a vital win in the capital, questions might well be asked as to why Wenger did not save Wilshere for match with David Moyes' men, rather than rush him back for the Norwich game.