After making the headlines for the wrong reasons again, a look at the highs and lows in the career of Luis Suarez.
10. Aged 15, headbutts a referee.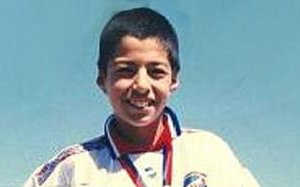 Suarez joined the youth team of Nacional at the age of 14, and at 15 was sent off for headbutting a referee. There were also concerns over his off-pitch behaviour and he had a reputation for being something of a party animal.
9. Tries to force a move to Ajax.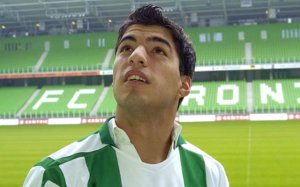 The Uruguayan started to make a name for himself in the Netherlands with Groningen, but tried to force a move to Ajax when he heard of their interest, even taking the matter to the Royal Dutch Football Association. He eventually got his dream move to the Amsterdam giants.
8. Made Ajax captain in 2009/10.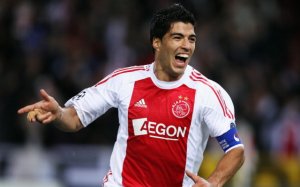 The talented striker was a hit at Ajax, and was appointed captain by then-manager Martin Jol after Thomas Vermaelen left the club for Arsenal in 2009.
7. Bites PSV's Otman Bakkal on the shoulder.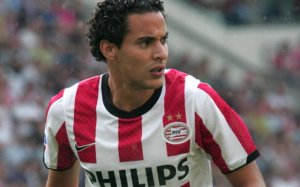 Jol may have regretted the decision to make Suarez skipper, with the firey forward getting a seven-match ban after bizarrely biting the shoulder of an opponent – PSV Eindhoven's Otman Bakkal (pictured).
6. World Cup controversy.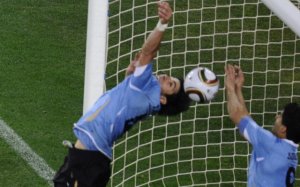 Suarez made a name for himself on the world stage during the 2010 World Cup in South Africa, but again it was not only his exciting performances that he would be remembered for. In the quarter-final match against Ghana, with the score at 1-1, he blocked a certain goal from Stephen Appiah with his hand. He was sent off, but Ghana missed their penalty and went on to lose the game in a shoot-out. To rub salt into the wound, after the game, Suárez said: "I made the save of the tournament."