Emirates Stadium side place former Gunners captain at the top of their summer wish-list.
Arsene Wenger is plotting a sensational move to re-sign Barcelona midfielder Cesc Fabregas this summer.
The Gunners boss has been alerted by insider reports that suggest that the Spanish international is not happy with his current position in the Nou Camp first team set-up and this coupled with personal issues has given Wenger hope of being able to lure the former Arsenal captain back to the Emirates Stadium.
Cesc Fabregas left Arsenal in the summer of 2011 to return to a Barcelona side he represented for six years between the ages of 10 and 16 and the locally born talent had hoped a return to the club would be a triumphant one. In reality whilst there has been glimmers of brilliance during his two seasons back at the Catalan club he has on the whole failed to make a consistent impact.
In his first season under Pep Guardiola the returning hero showed patches of good form and was an effective schemer, providing goals and assists with regularity but the campaign as a whole was a disappointing failure for the club as a whole. Barcelona lost both their La Liga and Champions League crowns.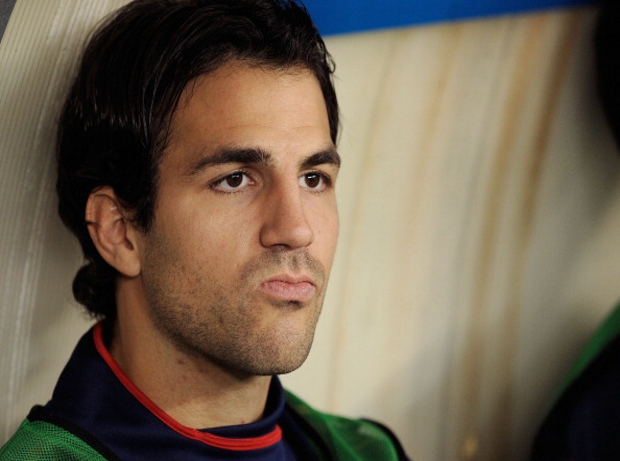 Things under Tito Vilanova have been something of a mixed bag. Though the 25 year old has started 26 of the club's domestic league fixtures he has been surprisingly left on the bench for some huge fixtures across a number of competitions.
Fabregas was left warming the bench for last month's El Clasico defeat at the Bernabeu and didn't start in the club's first leg Champions League fixture against PSG and wasn't used at all in Barcelona's 4-0 win over AC Milan or their drubbing at Bayern Munich.
This has left the player feeling undervalued and amid talk of a squad shake-up this summer there is a feeling that Barcelona could be open to good offers for a player they spent £35m on just under two years ago.
There are also reports that Fabregas wants his daughter, Lia, to grow up in England and has been house-hunting in the capital, leaving many to speculate that the former Arsenal man is considering a move back to London.
Arsene Wenger will be handed a large transfer budget this summer as Arsenal look to make up ground on those sides mounting a genuine Premier League title challenge and the French boss will look to bring Fabregas back by making a £30m bid for his services, an offer he hopes may lead Barcelona to considering saying goodbye to the playmaker for a second time.