Players who have been strongly linked with summer moves to the Emirates Stadium and the likelihood of each respective deal to become a reality.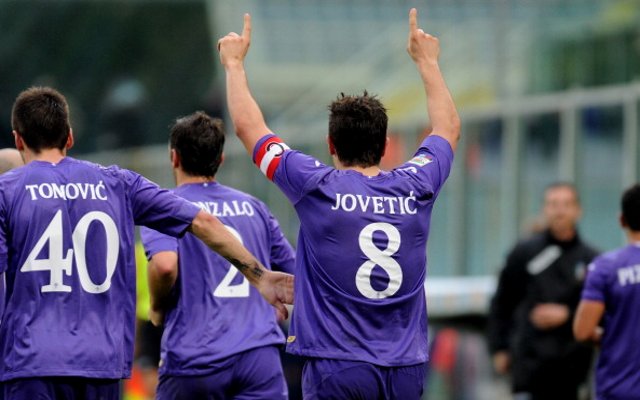 Stevan Jovetic
If you believe some reports you'd imagine this deal is already done and dusted and it does seem a distinct possibility that such a move could come to fruition.
The 23 year old ticks alot of Arsene Wenger 'boxes'. He's young, comfortable on the ball, adaptable and a well known player who is still to become a 'household' name.
Fiorentina want a big sum by all accounts and that may be the only significant obstacle to this move going ahead. It's been suggested that Wenger will have a large sum to play with this summer but that doesn't mean he's ready to fork out £25m+ on one single player.
Jovetic has had two solid seasons playing up front for Fiorentina, scoring 27 goals in 55 starts.
Likelihood of Arsenal summer move: 9/10