A round-up of Saturday's biggest transfer rumours.
Barcelona have identified Chelsea star David Luiz as the man to tighten up their struggling defence, and are prepared to offer a staggering £40million to land the Brazilian.
Full story: Daily Mail.
Jose Mourinho plans to keep John Terry and Frank Lampard if he rejoins the Stamford Bridge club this summer, but has ruled out moves for Xabi Alonso and Radamel Falcao.
Full story: The Sun.
Manchester City could hold an advantage in the race to land Napoli star Edinson Cavani, with the Italian club interested in City's Edin Dzeko coming in return.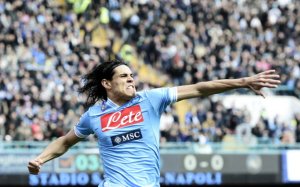 Full story: Daily Mirror.
Bayern Munich will beat Premier League duo Manchester United and Chelsea to the signing of in-demand Borussia Dortmund striker Robert Lewandowski.
Full story: Daily Mirror.
Manchester City are understood to be considering replacing manager Roberto Mancini with Manuel Pellegrini next season, after holding talks with the Malaga boss.
Full story: Daily Mail.
Ambitious Southampton are determined to hold off competition from Liverpool and Manchester United to sign highly-rated Celtic midfielder Victor Wanyama.
Full story: Daily Mail.
Manchester City are leading the race to sign exciting prospect Isco from Malaga this summer, despite strong interest from fellow big-spenders Chelsea and PSG.
Full story: Daily Mail.
Bacary Sagna could be set to make the surprise decision to snub a big-money offer from PSG and stay with Arsenal.
Full story: Daily Mirror.
Tottenham are favourites to land highly-rated South Korean forward Heung-Min Son from Hamburg, with rivals Arsenal also interested.
Full story: Daily Mirror.
Arsene Wenger has played down rumours that Lukas Podolski could leave Arsenal this summer by praising the German as being the club's best finisher.
Full story: Daily Mirror.
On-loan Chelsea goalkeeper Thibault Courtois wants to be first choice for the Blues when he returns from his loan spell with Atletico Madrid next season.
Full story: Daily Mail.
Sir Alex Ferguson has revealed his regret that Manchester United failed to sign Tottenham star Gareth Bale when he was at Southampton in 2007.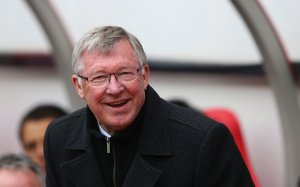 Full story: The Telegraph.
The United boss has also had a dig at 'self-obsessed' Rafael Benitez as the two resume their rivalry as his side meet Chelsea this weekend.
Full story: Daily Mail.
Liverpool skipper Steven Gerrard has had a cheeky dig at local rivals Everton, saying that he is not concerned if they finish above them in the table – because they never win anything!
Full story: Daily Mail.
And Now for Something Completely Different….
David Beckham's PSG team-mates have been teasing the former England captain over some of the songs found on his iPod, which include Justin Bieber!
Full story: The Metro.