Top ten high-profile players who could leave the Premier League this summer – for a variety of reasons.
Check in to Manchester City vs West Bromwich Albion
10. Edin Dzeko (Manchester City)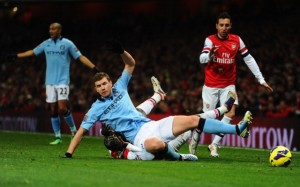 The Manchester City striker has not lived up the hype that surrounded his signing from Wolsburg in 2011. Despite the occasional short-lived purple patch in front of goal, the Bosnian does not look suited to English football and is a target for Serie A clubs Napoli and Juventus, as well as a possible return to the Bundesliga.