Incoming Old Trafford manager linked with multiple Goodison Park raids.
Check in to West Bromwich Albion vs Manchester United
The moment that David Moyes was appointed as successor to Sir Alex Ferguson the rumour mill has been furiously spinning and has frequently linked the outgoing Toffees boss with Goodison Park raids this summer.
Highest on the list of prospective Man United targets is England left-back Leighton Baines, who has been linked with a move to the Premier League champions for the best part of three years.
The Daily Mirror believes Man United will register a bid in the region of £15m and points out that there is little Everton chairman Bill Kenwright can do to stop his former manager from attempting to persuade the 28 year old to join him at his new club.
The former Wigan Athletic man has been in excellent form over the past couple of seasons and is arguably Everton's most crucial player. The wide-man is a set-piece specialist, an assist making machine and pretty damn good defender to boot.
Baines knows that a move to Man United would give him the chance to battle for major honours as well as Champions League football and perhaps an increased chance of ousting Ashley Cole as Roy Hodgson's first choice left-back.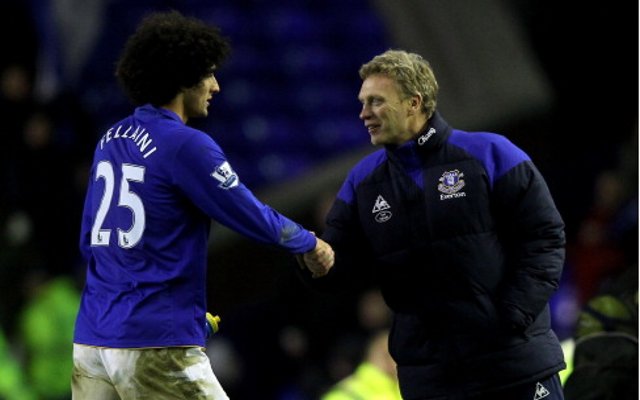 The Daily Mail believe Man United are willing to buy out Marouane Fellaini's £23m Everton release clause and there is no doubting that the big powerful Belgian midfielder could well strengthen the club's midfield.
Fellaini has had his most effective season to date, netting a dozen goals in all competitions, and has stated repeatedly his intention to ply his trade at Champions League level, which may not be feasible at Goodison Park.
Chelsea are also known to be interested but the former Standard Liege man would presumably happy to reunite with Moyes at Old Trafford. Man United lack a goal-scoring midfield presence and Fellaini could well be the ideal man for the job.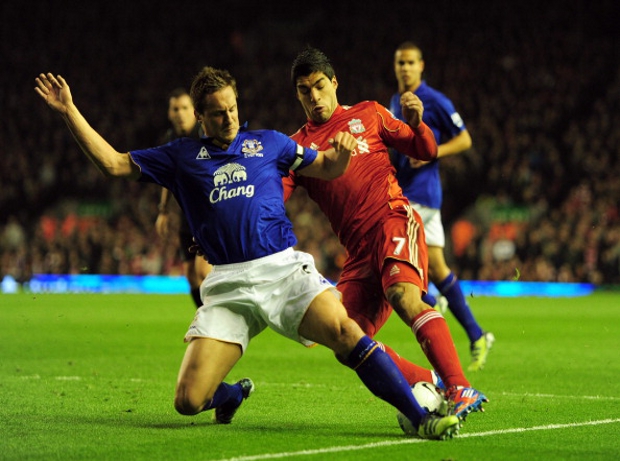 The Sun claim that Moyes will also attempt to bring experienced centre-back Phil Jagielka with him to Man United, and again it's a move that could help strengthen an area of potential weakness in the squad he inherits from Sir Alex Ferguson.
With Rio Ferdinand getting on in years, and seemingly set for a Man United exit this summer, and Nemanja Vidic struggling with injuries a move to bring in another centre-back makes a great deal of sense.
Given that the players Moyes can call upon in the Man United squad; Jonny Evans, Phil Jones and Chris Smalling, are all relatively young, it makes sense that any addition would be a player who has a good grounding of experience and ability.
30 year old England international Jagielka would suit the position and much like Baines will know that his national team chances will be greatly assisted by a high profile move to Man United.