Anfield boss looks to use Blues connections to secure deal to snap up Stamford Bridge forward.
Liverpool manager Brendan Rodgers will look to enter talks to sign Chelsea forward Romelu Lukaku as the Northern Irishman sets about strengthening his squad this summer.
Rodgers will hope his connections with the Stamford Bridge side can aid in his pursuit of the 20 year old Belgian, who has enjoyed a successful loan spell at West Brom this season.
The Anfield boss will look to persuade the Blues to allow Lukaku to join the Merseyside club on a season long loan spell next term, a move that the powerful marksman may well be tempted by in preference to a likely extended period warming the Chelsea bench.
With speculation rife that Roman Abramovich will finance the signing of a big name striker it would appear that Lukaku is still no nearer to securing a regular first team spot in the Chelsea set-up and as such will be thinking long and hard about his future.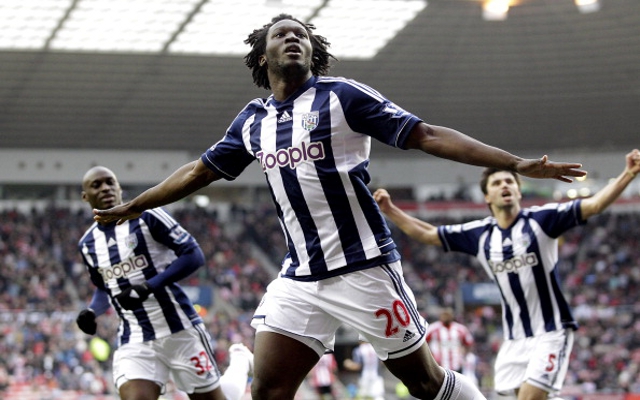 Having enjoyed a run of regular football at West Brom, scoring 14 goals in 34 Premier League appearances this season, Lukaku may not be happy to bide his time waiting for his chance to shine at Chelsea and could well be amenable to another loan deal knowing that first team action is crucial to his continued involvement in the Belgian national team set-up and with a World Cup on the horizon this is perhaps all the more relevant.
Brendan Rodgers spent four years at Chelsea prior to his appointment as Watford boss in 2008, during which time he served as youth team coach and then put in charge of the club's reserve team. His connections with the club could well have aided Liverpool's signing of Daniel Sturridge in January and Rodgers is keen to repeat the trick.
With Luis Suarez banned for the first six matches of the season and with question marks still hanging over Italian Fabio Borini, Rodgers is hoping to strengthen his attack and believes Lukaku would be an ideal addition.
Though any summer move for the former Anderlecht man would be on a loan basis the Liverpool boss would be keen to bring in the Chelsea man on a permanent deal in the long term though it is uncertain as to just how much the West London side would demand for a player they forked out £17m for in August 2011.