Is it time to offload the want-away striker and if so who should the Old Trafford star?
Check in to Transfer Window: Done Deal Alerts
In wake of the recent news that Manchester United star Wayne Rooney has expressed his interest in leaving the club in search of a new challenge, outgoing manager Sir Alex Ferguson refuted the request, claiming the striker is going nowhere. Should United cash-in on the disgruntled forward? Here are a couple of thoughts.
What Rooney Brings to the Table:
Wayne was a willing contributor to the United line up. His versatility and ability to cope in a variety of positions is a huge incentive to United. Able to play in all of the forward four positions in their 4-2-3-1 formation, Rooney has spent time being the focal point of the attack, split out wide on either flank and in behind the striker in a supportive role.
Often playing second fiddle to Robin van Persie this season, Rooney did find himself more often than not in a supportive role, more as a creative force. This is a familiar trait with Rooney, whether it's a designed move by the coaching staff or just an in-game attribute. We saw in the 2010/11 season, when Dimitar Berbatov was the focal point of United's attack, Rooney wouldn't be a key contributor in terms of goals, but a more assisting player. Rooney bagged 11 goals and 11 assists during that season, while Berbatov tallied 20 goals and 4 assists. Appearing keen to play in any role put his way, Rooney has the capacity to mould his play to suit the situation. We saw the same this past season as they brought in Robin van Persie.
The Dutchman has gone on to lead the league in goals scored with 25, whereas Rooney leads the team in assists with 10, bringing similarities between this season and 2010/11. When asked to be the lead man, Rooney has flourished in that position also. The 2011/12 season saw Rooney lead the line more, with Berbatov falling down the pecking order following the emergence of Mexican striker Javier Hernandez. Rooney went on to net 27 goals. United will be losing a key asset to their attacking success over the last few seasons, with the capability to play in a variety of positions allowing for flowing football. His skill set allows him to be a contributor in terms of both goals and assists, something not many players possess. Wanting to play a more centralized role in the attack, Rooney has somewhat become the odd man out.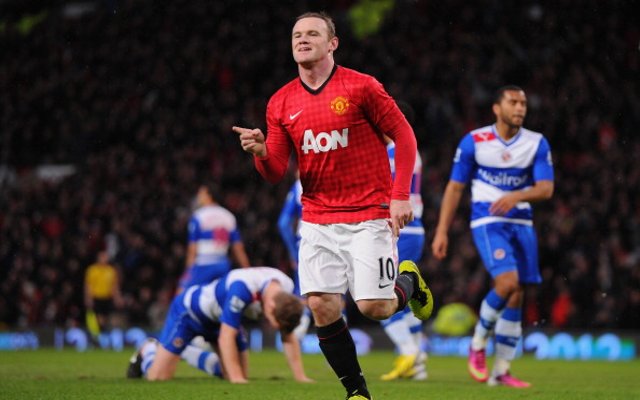 His Market and Potential Suitors:
Wayne will not come cheap. At the pinnacle of his playing career, United would be smart to fend off offers which are not to their liking, a fee of £30million would be a fair and appropriate fee for a player with 156 career Premier League goals. So, who will be in play for the talismanic forward?
Chelsea:
After seeing £50million go down the drain essentially in Fernando Torres' not-so great spell at the London club, Rooney would be a welcome addition, assuming they manage to offload the Spaniard. Chelsea, like United, enjoy a rotational system in the forward areas which see attacking players interchange during the game to suit the flow of the fixture. Rooney, either in behind the main striker, or as the focal point of the attack, will strengthen Chelsea's title push. The fluid passing style in place already is to his strengths, the potential interplay between himself, Hazard, Mata and Oscar is a beautiful thought to ponder. Rooney will be the marquee signing Chelsea thought they attained in Torres, potentially returning them to domestic glory.
Real Madrid:
With Mourinho's likely exit from the Bernabeu nearly confirmed, a fresh start is in order. Ronaldo is tipped to follow Mourinho out of the exit door at the club, leaving a rather large void to fill. Rooney has been linked with a move to Madrid, potentially as part of an exchange deal between United and Madrid for Ronaldo, and would be a strong option for them, assuming they sell one of the strikers already in place. Much like Spanish customs, Madrid's passing style in to feet would be attractive to Rooney, along with the yearly competitive nature of the club, positioning him in stead to win silverware.
Paris Saint-German:
Following their domination in France, PSG are looking to develop into a European force. With big money signing already in place with the likes of Zlatan Ibrahimovic and Javier Pastore, Rooney fits the free-spending culture of their Qatari owners. Lacking a dependable striker to play alongside Zlatan, Rooney would be an ideal signing. Having proven he can play with a more aerial gifted forward, following the success he and Dimitar Berbatov shared at United together, this would be a situation he could adjust too. With a climate and style of football not too dis-similar to that of the Premier League, PSG's development onto the European stage could be fore-fronted by Rooney.
Replacements United Could Sign:
Last season United replaced Dimitar Berbatov with a proven commodity in Robin van Persie, this time round they could opt to you the younger and developmental route, knowing they have the reigning Golden Boot holder to be relied upon.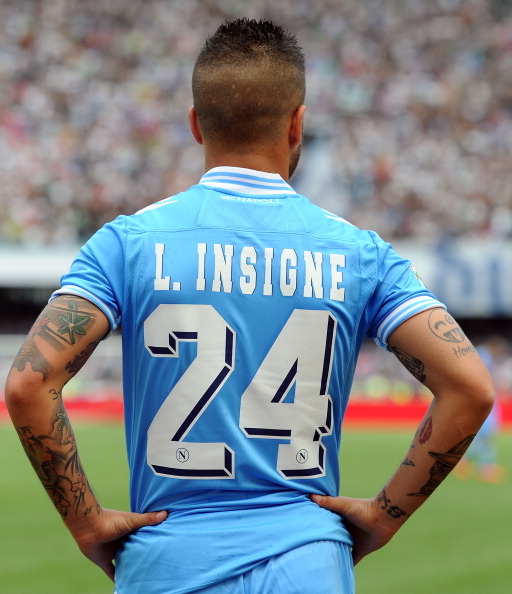 Lorenzo Insigne, Napoli: £20million
Insigne is not the most well-known name in European football, but is one of the fastest rising young talents in Italy. He has capably stepping into the shoes voided by Ezequiel Lavezzi when he left for PSG in the summer, and has not looked back. 5 goals and 7 assists in the league during his breakthrough season is a solid return considering they have Edinson Cavani as their main goal threat. Able to play behind the striker and on the wings gives him similar versatility to Rooney. Learning from one of the best in Europe in Cavani, to come and study the game of a Premier League great in Robin van Persie and only help teach him the finer arts of the game, and one day become the successor to Robin in the attack.
Robert Lewandowski, Borussia Dortmund: £25million
Perennially linked with a move away from the German giants, Lewandowski has been linked to United for the past two seasons, and would be the ideal signing to kick-start the Moyes era in Manchester. 46 goals in his last two league seasons is a great return from the Pole, who is your trademark striker. A high-level finishing ability coupled with aerial capability makes him a threat in all aspects of the game, out this with his physical traits just sets himself apart from the rest in the Bundesliga. Wanted by some of Europe's other top clubs, securing him would be a real coup, reaffirming United's place as England's top club.
Cristiano Ronaldo, Real Madrid: £80million
The ideal way of making your mark on the United faithful by resigning a former club hero in Ronaldo, Moyes should be eager to force through a move. The turmoil going through Madrid right now has driven Ronaldo in search of a new challenge, and a return to United is likely. Potentially using Rooney as a make-weight in the deal to bring in arguably the world's best player would be a sart investment. His game-changing ability, trickery and finesse will again take the lead by storm and make United Champions League contenders if they already weren't.
Why United Should Sell Wayne Rooney this Summer:
Taking a page from Arsene Wenger's book of football management, he always sold players at the right time; Thierry Henry, Patrick Vieira, and Robin van Persie, Rooney is at his physical peak, as valuable as he ever will be, and with a plethora of talent available to replace him, and a large range of suitors to the England international, should David Moyes receive an offer in excess of £30million for Rooney, he should be advised to study and accept the offer, he's done it before, he may do it again.
Follow Michael On Twitter @BackPage