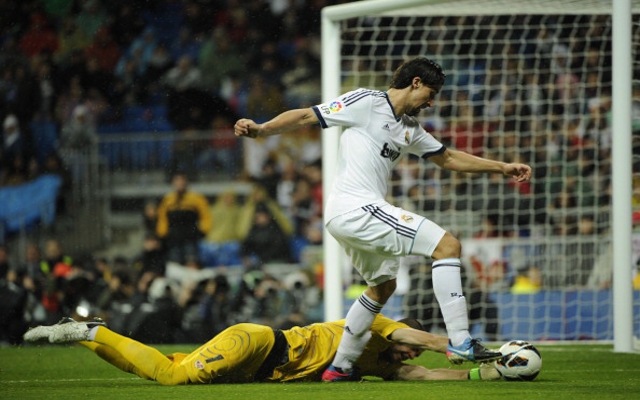 Defensive midfielder Sami Khedira has been a key performer for Real Madrid since joining the club from Stuttgart in 2010, and if Jose Mourinho takes over at Chelsea he is keen to bring the 26-year-old with him to Stamford Bridge from the Bernebeu according to the Evening Standard.
Mourinho may see Khedira as an improvement on the current defensive midfield options at Chelsea.
Khedira is said to have a close relationship with Mourinho with the battling midfielder being one of his first signings when he took over at the Bernabeu.
The German international has two years left on his contract and Mourinho hopes to capitalise on the situation by tempting him to reunite with him at Chelsea.