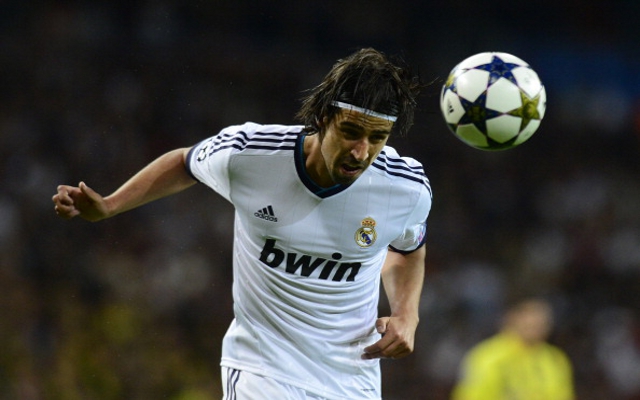 Sami Khedira (Real Madrid)
Another German midfielder in the mould of Sami Khedira would be an ideal signing for Chelsea. Khedira, 26, was one of Mourinho's first signings at Madrid in 2010, is another deep-lying midfielder who would be an upgrade on Chelsea's current crop. John Obi Mikel has not been a hit with the Chelsea fans since he joined the club, and the Blues are looking for an improvement in his game or he will be replaced. Khedira has two years to go on his current deal at the Bernabeu, and Chelsea are looking to capitalise, but the midfielder will not come cheap, and Chelsea will have to spend in excess of £20million to sign the German.
It's been rumoured that midfielder Michael Essien, who has been on loan at Real Madrid this season, could be used as a make-weight in a deal, but it's unsure whether Mourinho would like to keep the Ghanaian at the club for the upcoming season. The combination of Khedira and Gundogan anchoring the Chelsea midfield would provide ideal protection for the back-four, while possessing the mobility to support going forward, but knowing that the attacking players in Chelsea's midfield are able to create goals, Khedira and Gundogan are not required to push forward as often.