A look at just how jaw-droppingly gorgeous the projected World Cup stadia for 2022 are set to be.
Check in to Transfer Window: Done Deal Alerts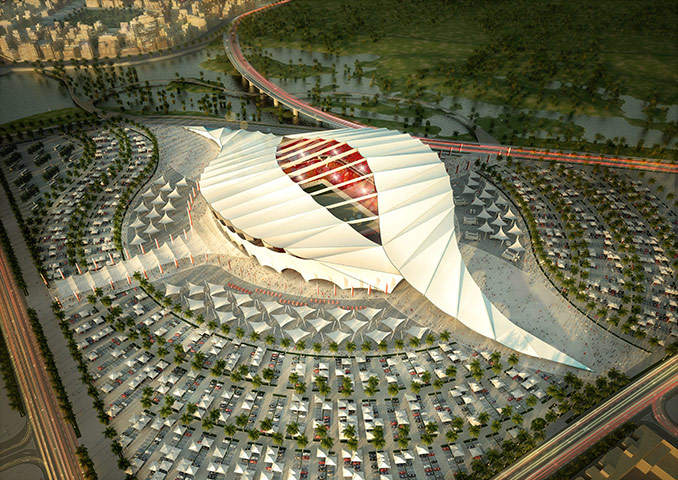 The Al-Khor Stadium will take on an asymmetrical seashell motif, providing covered seating for all spectators. Connected to a number of transportation systems, the onsite parking will be able to hold 6,000 cars, 350 buses and the coming and going of 150 public buses/shuttles, as well as 1,000 taxis and water taxis. The stadium will host over 45,000 World Cup fans, with an additional 1,000 seats for press.