Uruguayan's behaviour in marked contrast to the adoration expounded towards the striker from the Anfield faithful.
Check in to Transfer Window: Done Deal Alerts
That Luis Suarez has opted to show a complete lack of respect to Liverpool Football Club with his unsubtle attempts to engineer an Anfield exit should not really come as a surprise to even his most ardent supporters, indeed if any such individuals now exist.
If Liverpool fans are honest they would surely agree that the 26 year old Uruguayan has been a fairly despicable character and whilst previously the club's faithful supporters would have, rightly, looked to back the striker to the hilt they can now surely see that his recent behaviour is all too predictable.
Liverpool Football Club doggedly backed Suarez in the various maelstroms of his own making. They elected to blindly support the striker through thick and thin and whilst this is perhaps standard practice from any side towards it's employees it's fair to say that the Merseyside outfit has been forced to do so on more occasions than most. In short it had become an almost impossible task of 'defending the indefensible'.
Luis Suarez appears to have little or no loyalty toward the club that supported him through various unsavoury incidents and whilst the club have adopted a 'Not for Sale' approach they are all too aware that the comments made by the Uruguayan, conveniently made on the other side of the planet, leave his position at Anfield pretty much untenable.
Had the world-class marksman elected to be more honest in his intent to leave Liverpool, perhaps citing the club's lack of growth since his move from Ajax back in January 2011, then he may well have come out of this debacle with slightly less bile directly at him from those who previous worshiped him.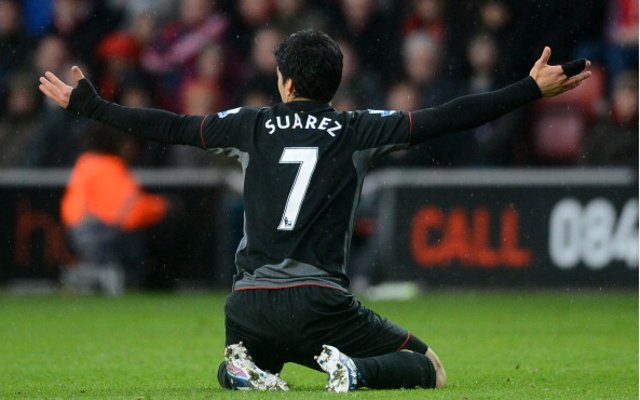 However it is a measure of the man that he looked to direct the blame for his decision elsewhere, the actions of a player who has time and again refused to accept the responsibility of his own actions.
Suarez claims he has been hounded by the press and that the media have made his life some sort of living hell and that this is the reason he simply has to leave Liverpool. These claims are of course excuses, an attempt to divert blame (once again) and a planned escape route that he clearly hopes will leave him out of the firing line.
The problem is that no one believes him or the charade he has opted to play, no doubt following the advice of his representatives.
Perhaps if someone other than Luis Suarez were to attempt this course of action then there would be some hope of successfully fooling the masses, however as it's coming from a player with 'previous' we can safely say that the Liverpool striker has fooled no one.
Suarez claims that he doesn't 'feel comfortable' in England any more, however just a month ago he stated that Liverpool was his 'present and his future', though perhaps he really meant only the 'foreseeable future'.
Of course there is no denying the ability Luis Suarez possesses, the Liverpool star is quite clearly one of the best strikers plying their trade in world football. However he is a player that can also cause a massive headache for any side that wishes to employ his services, just ask Ajax, and in many ways in overall terms he is a player the Anfield side can live without.
It's a cliche of course but clearly no individual is bigger than a club and in the case of Luis Suarez there is simply no option other than for Liverpool to seek the maximum fee they can garner from the player's sale and move on.
The signs are there that Liverpool can cope without Luis Suarez, four wins and a draw from the five games Brendan Rodgers was without the top scorer is evidence of that, and clearly there are many willing buyers who are hopeful of being able to harness the talented forward's obvious abilities whilst also shackling the many negative sides to his game.
And make no mistake Suarez has his darker sides. He may have reined in his histrionics to an extent but he is still a player more than willing to take a dive, and whilst he is clearly not alone in doing so he is guilty of taking a fall more often than most.
Then of course there is matter of his racially abusing Patrice Evra as well as his penchant for biting opponents and one can only imagine that in terms of a dressing room influence he must be fairly hard to handle and probably doesn't gel all that well with those around him. He is clearly a hard man to take a liking to.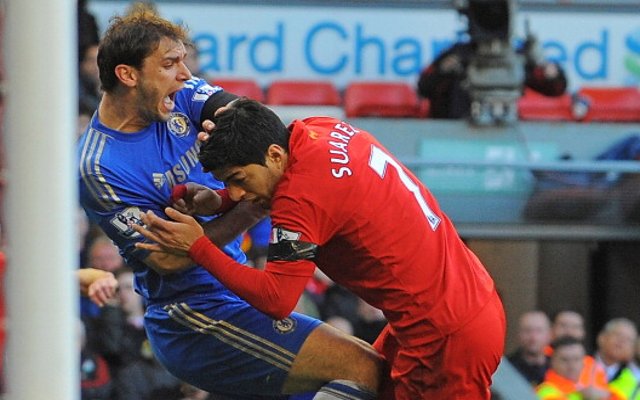 Perhaps most tellingly in his two and a half year tenure at Liverpool is his reaction to the ban he was handed for the incident with Chelsea defender Branislav Ivanovic. Suarez was apparently 'shocked' by the way he was treated by the FA, and astounded by the ten match ban he received, but clearly he had no reason to be surprised by the suspension he received and used his reaction as a way of masking the offence itself.
Suarez was given a seven match back in 2010 for biting PSV Eindhoven midfielder Otman Bakkal, so one would imagine a second offence would have to result in a harsher penalty, otherwise where's the deterrent? He adopted a similar strategy when defending the charge of racist comments made towards Man United full-back Evra, electing to go on the offensive rather than showing contrition.
His behaviour whilst in Liverpool colours is in clear contrast to the manner in which the club he represents has treated him.
He may well have shown his brilliance in footballing terms whilst at the Premier League club but on the whole, and in particular in the last few days, he has been an insult to Liverpool Football Club.