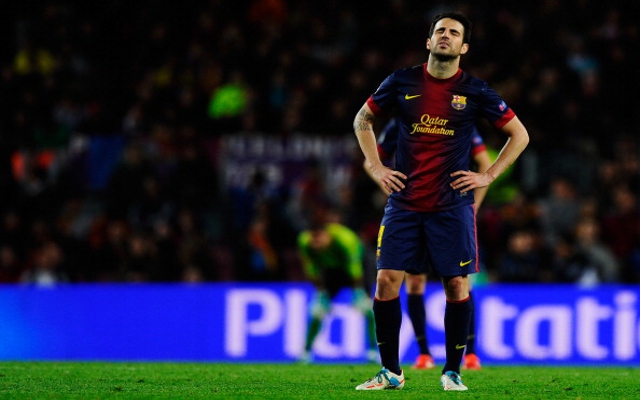 8. Cesc Fabregas (Barcelona to Manchester United).
After emerging as one of the world's best midfielders at Arsenal, Cesc Fabregas was understandably itching to return to his home town club Barcelona, where he started his career as a youngster. The Spaniard was not looking like winning any silverware at the Emirates Stadium, while Barca were sweeping all before them at home and in Europe. The talented playmaker eventually got his dream move, though things have not quite worked out as planned in the Nou Camp.
Fabregas has often found himself playing second fiddle to the likes of Xavi and Andres Iniesta, being played out of position and struggling to assert his influence on the team. He has been critical of the club's fans for being impatient with him, and all in all things have turned a bit sour between the player and the club. Controversially, Manchester United are being linked with bringing him back to the Premier League, which would certainly hurt Arsenal fans after seeing star striker Robin van Persie join their rivals last summer. There's no doubt the 26-year-old would be a fine replacement for the retiring Paul Scholes, and his ability could have a major say on the destination of the title.