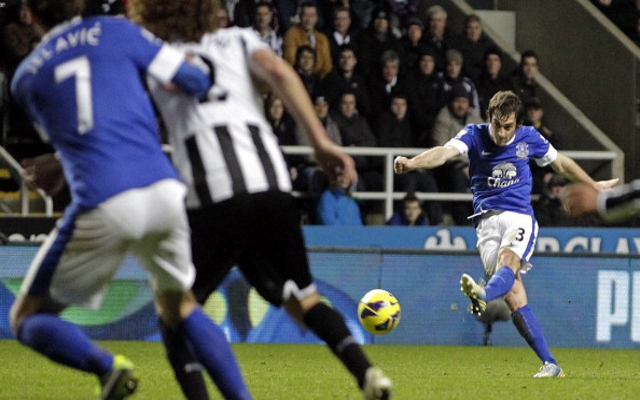 Leighton Baines (Everton)
Baines has been one of Everton's stand out performers this season, with the left-back being a reliable figure in David Moyes line-up. Since the end of the season, Moyes has left Everton to join Manchester United and many at Goodison Park fear that Baines could follow him to Old Trafford.
With United left back Patrice Evra getting older, Moyes will soon have to replace the Frenchman and could see his former player Baines as an ideal replacement. Rumours have suggested that Moyes may post a bid of £39 million for both Baines and Everton midfielder Maourne Fellani. A move to United would appeal to Baines, not only the opportunity to player under his former manager but also the prospect of playing for one of the biggest sides in the world.