A look back at Chelsea's 2012/13 season.
Check in to Transfer Window: Done Deal Alerts
Big things were expected of Chelsea this season after the dizzying heights of their Champions League win in 2011/12. Although there was work to be done for manager Roberto Di Matteo with a disappointing sixth place finish in the league and the departure of legendary striker Didier Drogba, it was widely expected that things would really take off for the Blues this year with their talented young manager finally able to put his own stamp on the squad.
Joining Drogba out of the Stamford Bridge exit were long-serving squad players Solomon Kalou and Jose Bosingwa, and Raul Meireles was sold to Fenerbache after just one season with the club. The incoming signings were very exciting though, as the club spent big money on in-demand Lille star Eden Hazard (£35million) and exciting Brazilian youngster Oscar (£28million). Marko Marin from Werder Bremen, Cesar Azpilicueta from Marseille and Victor Moses from Wigan completed a busy transfer window for Di Matteo.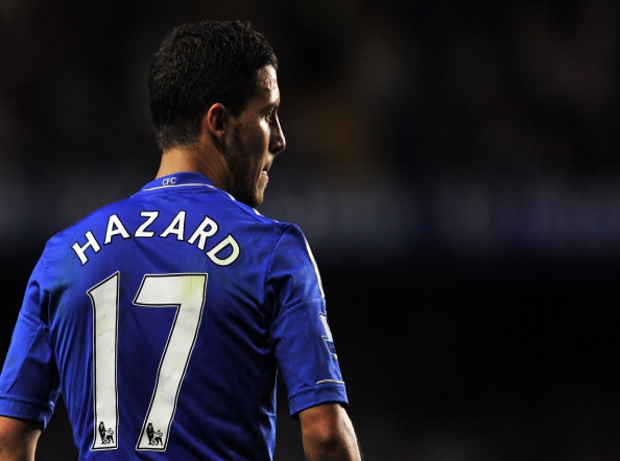 As expected, Chelsea came storming out of the blocks at the start of the season – quite literally, as they were 2-0 up after just 7 minutes in their opening day win at Wigan, and had an incredible start of eight wins and one draw in their opening nine league games, which included highly impressive away wins at rivals Arsenal and Tottenham, and a new brand of stylish attacking football being played along the way, with the attacking midfield trio of Juan Mata, Hazard and Oscar behind the main striker Torres looking very promising indeed. Di Matteo's reputation as something of a miracle worker was constantly being enhanced, and his team certainly looked like the early favourites for the title, going four points clear of both Manchester clubs after their win at White Hart Lane.
However, things quickly took a turn for the worse. Their win at Spurs was followed up by a disappointing 3-2 home defeat to Manchester United, who took advantage of some slack Chelsea defending to go 2-0 up inside the first 12 minutes at Stamford Bridge. Although the Blues brought it back to 2-2, they were caught out again late on as Javier Hernandez scored an important winner for United. This disappointment was followed up by a loss to Shakhtar Donetsk in the Champions League, leaving Chelsea in a difficult position to qualify from their group.
Results continued to evade them, as they went four games without a win in the league, following up their defeat to United with draws against Swansea and Liverpool and a loss to West Brom. Despite the team still being in a relatively strong position following their excellent start, Di Matteo was quickly under pressure in this difficult spell, and a 3-0 loss to Juventus in the Champions League that all but ended their qualification hopes signalled the death knell of the Italian manager.
Despite the team totally going off the boil, Di Matteo's sacking was met with much disappointment by Chelsea fans, and they were angered further when Roman Abramovich chose former Liverpool boss Rafael Benitez as his replacement. The Spaniard joined the club in late November as interim manager, with a new, long-term appointment to be chosen in the summer.
Benitez was greeted by boos in his first game at Stamford Bridge, a 0-0 bore draw with Manchester City, and his appointment continued to baffle the club's supports as the team's performances continued to worsen, with another 0-0 draw against Fulham and a 3-1 defeat to West Ham.
A thumping 6-1 win against FC Nordsjaelland in the final group game of the Champions League was not enough to see the team through to the knockout stages, and confirmed Europa League football for the rest of the campaign. The team also disappointed in the Club World Cup, losing 1-0 to Brazilian side Corinthians in the final.
There were perhaps signs of things picking up though, as Chelsea crushed Aston Villa 8-0 at Stamford Bridge in one of the performances of the season during a four-match winning run. There were still disappointments as they suffered a humiliating home defeat to relegation strugglers QPR, and exited the Capital One Cup semi-finals to Swansea. These were followed up by disappointing draws with Southampton and Reading, and a defeat to Newcastle – all teams struggling at the bottom half of the table.
It was clear by now that they could not find the consistency to challenge for the title, and a top four spot was the best they could hope for. However, they made progress in both the FA Cup and Europa League, and picked up some crucial points towards the end of the season to make themselves favourites to finish third. Their hard-fought win over champions Manchester United was a highlight, though they couldn't get past City in the FA Cup semi-final.
Still, a 5-2 aggregate win over Basel in the Europa League semis saw them face Benfica in the final of the competition, and Benitez finally won over a majority of the Chelsea fans by bringing home some silverware in a thrilling 2-1 win over the Portuguese side. He bid farewell to Stamford Bridge with a 2-1 win over Everton on the final day to confirm a third place finish, saving a season that, despite starting so promisingly, had also looked at points on the brink of collapse.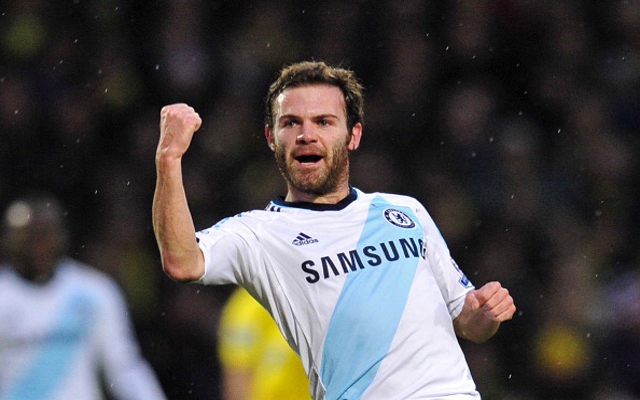 Best player: Juan Mata
The Spanish playmaker looked an excellent addition in his first season with the club, but was even better this time around. In Chelsea's long campaign, the 25-year-old contributed an incredible 20 goals and 36 assists and was generally the club's most influential player with his displays alongside Hazard and Oscar in the team's attacking midfield trio. An honourable mention should go to Frank Lampard as well, who forced his way back into the first team and broke the club's all-time goal scoring record.
Worst player: Fernando Torres
With 22 goals in all competitions, this is perhaps harsh on Torres, but the £50million striker continues to look off the pace in the Premier League, where he scored only 8 times in comparison to his better form in the Europa League, which, it must be said, is a lower level. It was hoped that his former Liverpool manager Benitez could get the best out of him but it didn't work out, and he will surely finally be sold this summer.
Final grade: B
Things didn't go as well as they should have with their promising start, but considering the change in management and uncertainty around the club, Chelsea did well to make sure they brought home silverware yet again, even if it was only the Europa League, and a third-place finish is no insult considering the competition. The team also played some excellent football throughout the campaign and look in a good position to improve next year.