A look back at the 2012/13 season for West Ham.
Check in to Transfer Window: Done Deal Alerts
After a season down in the Championship, Sam Allardyce guided West Ham back to the Premier League at the first attempt with promotion via the playoffs. Work was needed though to make sure the Hammers re-established themselves as a mid-table side in the top flight again, and some good signings were made to boost their squad.
Allardyce started with a former player of his at Bolton, Jussi Jaaseklainen, who was available on a free transfer after Bolton's relegation. He was joined by fellow free transfers George McCartney from Sunderland and the highly promising Mohamed Diame from Wigan. More reinforcements were brought in, with Modibo Maiga joining from Socheaux, James Collins from Aston Villa, Alou Diarra from Marseille, and another exciting purchase in Matt Jarvis from relegated Wolves. Late on in the transfer window, Andy Carroll and Yossi Benayoun were brought in on loan.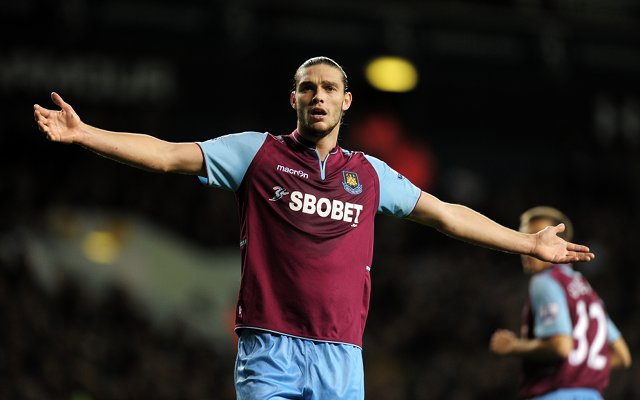 West Ham started their campaign at home to Aston Villa, and got off to a good start with a 1-0 win thanks to the ever-reliable finishing ability of Kevin Nolan. However, life in the Premier League is never easy, and they were beaten comfortably by Swansea 3-0 in their next game.
As one might expect, the Hammers were quite inconsistent throughout the campaign, often unable to string long runs of good results together, though doing enough to remain comfortable. A 3-0 win over Fulham was then followed up by disappointing draws to Norwich and Sunderland, and surprise 4-1 home defeat to Wigan in the Capital One Cup. They were then victorious at Queens Park Rangers before losing 3-1 at home to Arsenal.
This up-and-down run of results continued, as they then won convincingly at home to fellow Premier League new-boys Southampton, thrashing their opponents 4-1, only to then lose 2-1 away to Wigan, who were looking at another season of fighting relegation. They were then resolute, as Allardyce's teams are known for being, holding champions Manchester City to a 0-0 draw at Upton Park. They then earned a good away win away to Newcastle, with Nolan scoring the winner in a 1-0 victory over his old side.
This was followed by some of their worst form of the season, as they won only two out of thirteen Premier League games to see them drop down the table. A draw with Stoke was followed up by a 3-1 defeat to Tottenham at White Hart Lane, though this game did see Andy Carroll score his first goal for the club as a consolation. They were then beaten 1-0 against Manchester United at Old Trafford, though they produced their best result in this run, with a 3-1 win over Chelsea at Upton Park, coming from 1-0 down against Rafael Benitez's side.
Sadly, they let a 2-1 lead slip at home to Liverpool, with former player Joe Cole on the scoresheet in a quick-fire turnaround for the visitors. Shortly afterwards, Cole was brought back to Upton Park after being released by the Reds.
The Hammers were then beaten in disappointing fashion by Reading and nine-men Everton at Upton Park, though they improved in their FA Cup tie with Manchester United, only to be denied by a late, late equaliser by Robin van Persie to take the game to a replay at Old Trafford. Their poor form continued as they lost 3-0 to Sunderland, 1-0 to United in their cup replay, drew 1-1 with Queens Park Rangers and then thrashed 5-1 away to Arsenal despite taking the lead.
They managed some good wins against Swansea and Stoke, but remained inconsistent with defeats to Fulham and Aston Villa in-between, as well as another unfortunate result at home, where again they threw away a 2-1 lead to lose 3-2 to Tottenham, though there was little they could do to stop Spurs' Gareth Bale, who was going through a patch of fantastic form, netting a goal-of-the-season contender late on to win the game.
Allardyce's team never truly looked too threatened by relegation, which perhaps says a lot about the teams below them, as most of the names making up the bottom half of the table were in some danger. Still, the Hammers reached some form at the right time, going five games unbeaten in March and April to distance themselves from the dogfight below. In this run they beat West Brom, and held both Liverpool and Manchester United to draws, showing they had a bit more steel about them.
They ended the campaign with a close defeat away to Manchester City, a draw with Newcastle, a loss to Everton, and finally a 4-2 win at home to Reading to sign off for the year, and claim 10th place in the Premier League.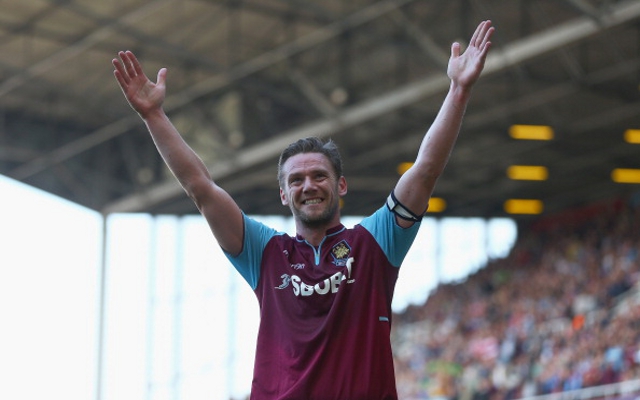 Best player: Kevin Nolan
This fine goal-scoring midfielder showed he's still got it at this level, scoring ten times in the league to secure a mid-table finish for the Hammers. In a generally unspectacular year, Andy Carroll, Mark Noble and Mohamed Diame also impressed. Allardyce will be working hard to make sure Carroll's loan move from Liverpool can become a permanent one, as he and Nolan struck up a fine partnership in attack, as they both did in their days at Newcastle.
Worst player: Carlton Cole
Surely finished at this level, if he was ever even that good anyway. The former Chelsea man only managed two goals all season and now looks like being released by the club. Certainly not the kind of passenger you want in your team in the Premier League. Marouane Chamakh also deserves special mention after a terrible time on loan from Arsenal, barely featuring for the team.
Final grade: D
Survival was achieved, and that's the priority for West Ham, but a 10th place finish slightly masks an inconsistent and unimpressive season from Allardyce's side, who didn't exactly improve their manager's reputation with the brand of football on show. Ultimately, results are what matters, but I think we're all used to something a bit more inspiring from the Hammers, who will hopefully improve next season.