Old Trafford side given green light by both targets.
Man United are 'increasingly confident' that the club will sign Barcelona midfielder Cesc Fabregas and Borussia Dortmund forward Robert Lewandowski according to the Daily Mail.
The Old Trafford side are said to have been given 'private' encouragement from both targets and David Moyes will hope to welcome both international stars to the club this summer.
24 year old Polish international Lewandowski had been strongly linked with a move to Bayern Munich but Borussia Dortmund have publicly stated that they would not sell the Bundesliga ace to the the Allianz Arena side having already seen youngster Mario Gotze make the same move in recent weeks.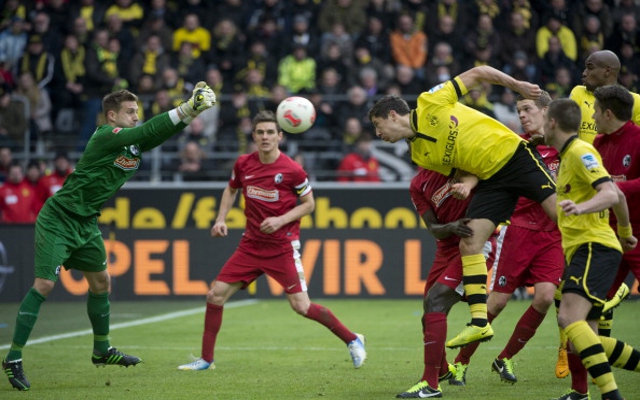 Lewandowski, who has scored 66 goals over the course of the last two seasons, it said to be keen on moving to the Premier League and with just a year left on his current contract Dortmund are likely to accept offers from non-domestic rivals to avoid losing the star striker on a free transfer in 12 months time.
His arrival may be with a view to replace Wayne Rooney, who has asked to leave the Man United.
Moyes is said to be keen on freshening up his Man United midfielder and having been given the green light by former Arsenal skipper Cesc Fabregas the Premier League title holders appear ready to make an official bid for the Spanish international.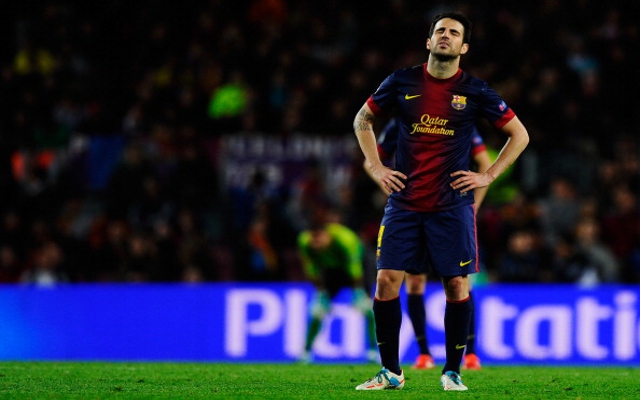 There is growing speculation that the 26 year old may leave the club this summer and if that is the case then a move to join Man United appears to interest in the Barcelona midfielder.
Moyes has seen Paul Scholes retire for a second time and with major doubts over the effectiveness of Anderson and the continued recovery from illness of Scottish international Darren Fletcher, there does seem to be scope for a midfield signing.
Fabregas could ably link Man United's midfield and attack and despite talk of an 'average' season with Barcelona it is worth noting that the former Gunners star started more La Liga fixtures than any other outfield player last term and the Nou Camp star managed to net 16 goals in all competitions as well as provide a dozen assists.