A look at five creative midfielders to fill the Old Trafford void left by the retiring Paul Scholes.
A midfielder has to be a priority for Manchester United this summer, as new manager David Moyes will immediately be tasked with finding a long-term replacement for the legendary Paul Scholes, who confirmed his retirement from the game along with Sir Alex Ferguson. Although Scholes has retired once before and come back, it looks like a permanent decision this time, as the 38-year-old has seen his influence on the team wane this season, making only 16 league appearances with just one goal and one assist to show for his efforts.
Scholes spent his entire career at Old Trafford, which spanned twenty seasons, and has always shown himself to be a quality attacking midfielder, weighing in with goals and assists from the middle of the park. As one of United's best ever players, he won't be easy to replace, but there are a few big names that the club have been linked with that Moyes could be tempted by.
None will come cheap, but the new boss will surely be backed with reasonable funds by his board as he takes on this difficult job, and despite additions also being needed in other areas of the pitch, a midfielder of this kind will surely be a priority. Michael Carrick has had a good season, but is in need of a more attack-minded partner, as the likes of Anderson and Tom Cleverley have not really looked like living up to their potential in that role.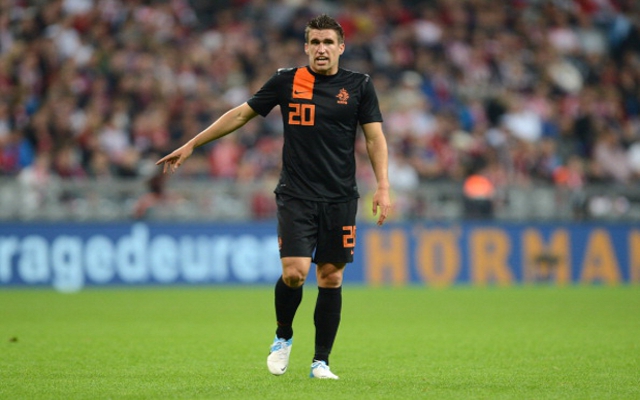 Kevin Strootman (PSV Eindhoven)
A top target for David Moyes and Manchester United is thought to be PSV youngster Kevin Strootman. United were strongly linked with him a few months ago and have reportedly sent scouts to watch him as he represents the Netherlands in this summer's Under-21 European Championships in Israel. Like many Dutch players, Strootman posseses great technique and is very much in the Paul Scholes mould of playing a creative role in midfield, as well as breaking forward to score goals himself. Although currently eligible for the Under-21 side, he is also a full Dutch international with 18 caps and one goal for his country, and is being tipped for big things in the game.
The player himself has not commented on United's interest, but PSV seem ready to sell him for the right price. The Eredivisie club are thought to be asking for around £17million for their prized asset, and United are hoping to lower that to closer to £10million. Still, with rivals Manchester City and Chelsea set to spend big this summer, the Premier League champions will need to be ready to fork out for big players if they want to keep up with their rivals and retain their title. Strootman looks like he would be well worth the money in the long run, standing out among other exciting young talents coming through in the Dutch league, such as Christian Eriksen, Marco van Ginkel and Adam Maher, all of whom have also been linked with moves to the Premier League at some point.