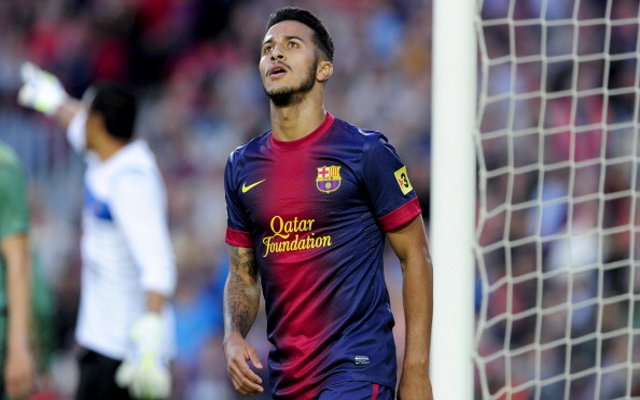 Thiago Alcantara (Barcelona)
Another top target for David Moyes is said to be Barcelona youngster Thiago Alcantara. Supposedly, the United boss would be willing to pay £15million to land the talented Spaniard, even though he has not exactly been a regular in the Barcelona team over the last few years. In fairness, it can't be easy for young players coming through at the Nou Camp when the likes of world class playmakers Xavi, Andres Iniesta and Cesc Fabregas are all ahead of you, and Alcantara has done well to get a look-in at all. The 22-year-old managed 3 goals and 6 assists in limited appearances this season, and Barca are known to be keen to keep him around as a long-term replacement for Xavi in the future.
Still, with the likes of United hovering (as well as Premier League rivals Arsenal and Manchester City), it may be hard for the midfielder to turn down a move where he would be offered more regular first-team football. He certainly has everything in his locker to replace Scholes and add some much-needed quality service from the middle of the park. His desire to play more often could give United an edge in luring him away, as they have supposedly already failed in a bid to land his team-mate Fabregas, who says he is happy at the Nou Camp despite also struggling to establish himself as a regular.