New Blues boss ready to make big changes to his squad.
Check in to Transfer Window: Done Deal Alerts
Jose Mourinho's return to Chelsea this summer has seen many players being linked to the club, but the Portuguese boss is also expected to be sending a few players on their way. There are some surprise names in there, but Mourinho is not known for shying away from making big decisions.
As he inherits a Chelsea side that struggled to a relatively disappointing third-place finish this year, there is obviously room for improvement among his current crop of players, and there are many that don't necessarily fit into his preferred style of play. We look at five big names that could be about to be shown the door.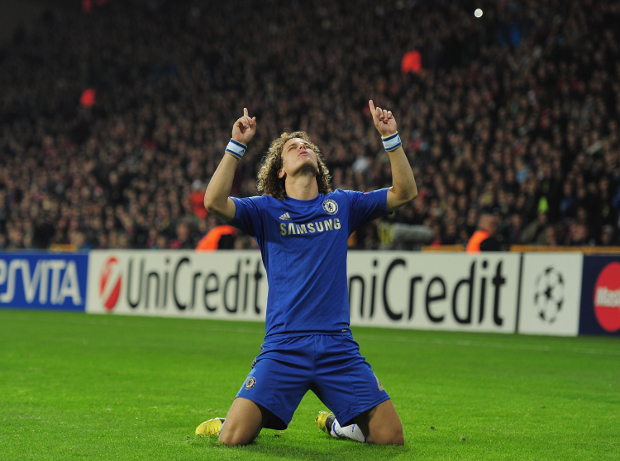 5. David Luiz
One player that Mourinho has quickly identified as a weak link is Brazilian defender David Luiz. The centre-back arrived at Stamford Bridge from Benfica in 2011, and quickly gained something of a reputation for being wreckless in his defensive duties. Despite looking like making a significant improvement this season, Mourinho still doesn't seem to rate him, and has some new defenders in mind as replacements.
The Portuguese boss is known for his teams being rock solid defensively, and Luiz simply doesn't fit in with that philosophy, as he too often likes to wander forward and join the attack. He has done this to good effect in more attacking tactics used by the likes of Ancelotti, Di Matteo and Benitez, but it's not the kind of behaviour that will go down well with Mourinho.
Mourinho's targets to replace Luiz include Eliaquim Mangala of Porto and Raphael Varane of Real Madrid, with the latter possibly becoming part of a swap deal that would see Luiz move the other way. Supposedly both Real Madrid and Barcelona are keen on signing Luiz this summer and could offer as much as £30million for the 26-year-old, an offer Mourinho would certainly be tempted to take.