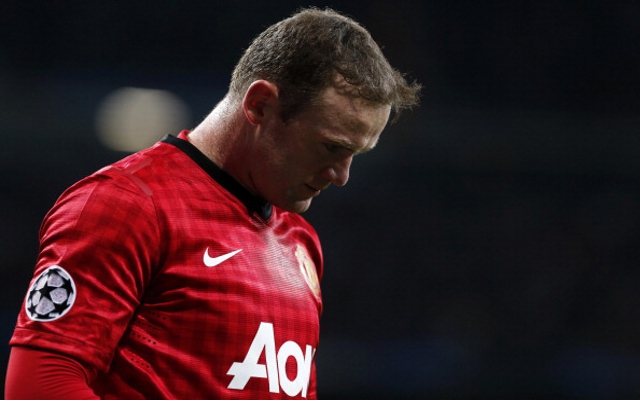 2. Wayne Rooney – Manchester United
When Rooney joined United back in 2004 it seemed like a match made in heaven – where else was he going to go?
Now, however, things have gone sour for the the 27-year-old and he finally looks as though he could be on his way out with Arsenal reported to be interested in taking him off their hands.
Jack Wilshire wants him there too, having played alongside him at international level he knows what the former Everton man is all about.
"He is the type of player who can win you trophies – and just to see his name on the team sheet brings fear to the opposition. We could do with a little more of that," Wilshire said recently.
And perhaps he's right – nine years at Old Trafford has yielded 197 goals in 400 appearances, and that's not counting his input into the goals scored by others when he's playing behind the front two. He's a natural born goalscorer who is more than capable of replacing Robin Van Persie, as well as playing alongside him.
A big fee and a big wage are expected to be tabled, all we have to do now is get used to the idea of him wearing a different kind of red shirt.