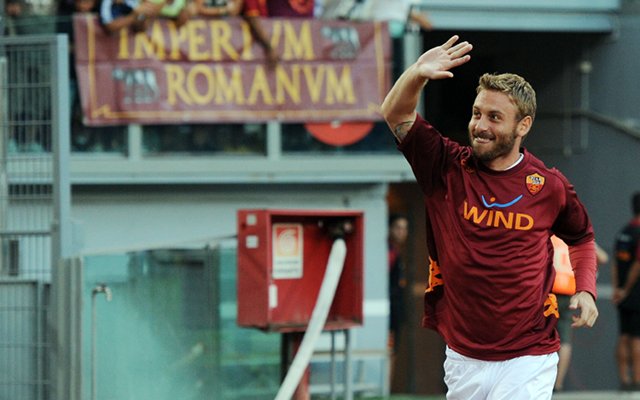 Daniele De Rossi- AS Roma
Jose Mourinho is known to be a huge fan of De Rossi and has tried to sign the central midfielder twice before but on both occasions the Italian midfielder decided to stay with Roma. De Rossi has been at Roma for all of his career and feels a huge connection with his boyhood club, hence his reluctance to leave them for a new club. He is also one of the highest paid players in Serie A, earning an estimated £5.5 million after tax. However, De Rossi's time at Roma could be coming to an end.
The Italian midfielder had a difficult season with the club last term and had a huge falling out with his old manager which led to him being placed on the bench. This was a highly unusual position for De Rossi, who is used to being right at the heart of the Italian clubs midfield. His poor season at Roma has led to speculation that he may finally leave the Italian capital and ply his trade elsewhere. It looks like Chelsea is one of his more preferred destinations and Jose Mourinho would love to have the Italian midfielder at Stamford Bridge. The Portuguese manager is looking for a solid defensive midfielder that he can build his new-look Chelsea team around and there aren't many better than De Rossi.
Chelsea have missed figures like Claude Makelele and a fully fit Michael Essien at the heart of their midfield but De Rossi would act as an excellent replacement for those two important players. De Rossi is known to admire the Premier League and has spoken of his hope that he can one day play in England's top flight. He is also an admirer of Mourinho and would like the opportunity to play under the Portuguese coach. De Rossi was close to leaving Roma last season for Manchester City but instead chose to stay with his boy hood club but it seems that this summer he may make the move from Italy to England.