Emirates Stadium ready to increase bid for Anfield goal machine.
Check in to Transfer Window: Done Deal Alerts
Arsenal are reportedly ready to smash their club record transfer fee in pursuit of want-away Liverpool striker Luis Suarez.
Having failed with an earlier £30m bid for the 26 year old Uruguayan the North London club are preparing an increased offer of £37.5m for the Anfield forward an offer that Liverpool are said to be ready to accept, dependent on any other interested parties making a more significant offer.
CaughtOffside understands that Arsene Wenger has elected to give up on his pursuit of Real Madrid forward Gonzalo Higuain and has instead looked for the backing of his Emirates Stadium board to make a big money bid for Suarez with the French boss seemingly more than happy to put in an improved bid to bring in a player who is a proven prolific Premier League goal-scorer.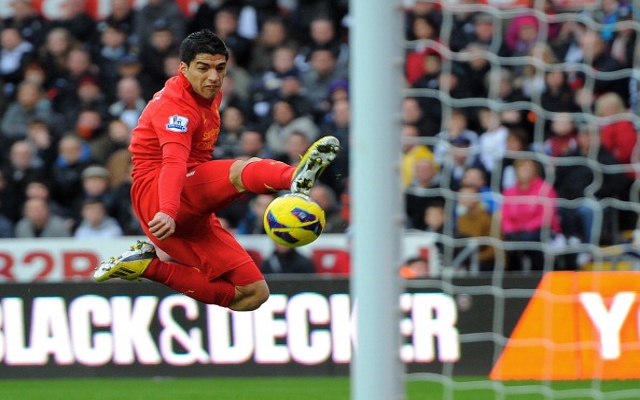 Though publicly Liverpool have clearly stated the assertion that Luis Suarez is 'Not for Sale' privately they have placed a price-tag on the former Ajax man and will listen to offers that edge near to their valuation of their most effective weapon with a bench-mark of £40m seemingly being the high-end of their hoped estimation of a player who scored 30 goals in all competitions last term.
Indeed Liverpool's willingness to publicly confirm receipt of Arsenal's bid has been seen in many ways as a way of courting more interest in Suarez, hoping to spark a bidding war for a player they do not believe they will keep hold of.
Brendan Rodgers has spent a great deal this summer already and has brought in attackers Luis Alberto and Iago Aspas from Sevilla and Celta Vigo respectively, perhaps in the knowledge that he is set to lose his chief goal-scorer.
Rodgers will be buoyed by the manner in which his side reacted to the loss of Suarez for the final four games of last term, when his ban for biting Branislav Ivanovic began, Liverpool winning three of those four games, scoring ten goals in the process with Daniel Sturridge firmling finding his feet leading the attack.
Arsenal have been encouraged by noises from the Suarez camp that were quick to qualify previous statements as to the reasoning behind the striker pushing to leave Liverpool.
Initially Luis Suarez has elected to cite issues relating to press intrusion and his feeling of a sense of victimization at the hands of the English FA, who have hit the Liverpool striker with two sizable bans for following his apparent racially abusing of Man United full-back Patrice Evra and last season's biting of Chelsea defender Branislav Ivanovic.
Following Arsenal's opening bid for his services Luis Suarez's agent made specific mention of his client's desire to play Champions League football as a key factor in his decision to so publicly execute a departure from the Mereyside club he joined back in January 2011.
Liverpool are not thought to have any issue with selling Suarez to a fellow Premier League side, clearly there is evidence to support this not being a stumbling block when you consider the club's willingness to accept an offer from Chelsea for their then most bankable asset Fernando Torres.
Suarez is desperate to secure an exit away from Liverpool sooner rather than later and is said to be keen to avoid having to make a return to the club to take part in their pre-season preparations, mindful perhaps of likely abuse he would suffer at the hands of supporters who would understandably feel betrayed by the actions of a player they have backed to the hilt following his many travails since moving to the English top tier.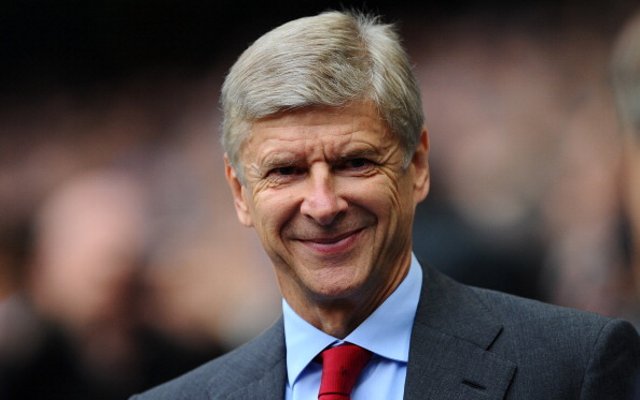 Arsene Wenger realises that a move of such a magnitude as this to capture Luis Suarez would be a tremendous statement of intent and would certainly go some way to appeasing a fan-base that has watched the North London club scrimp and save and on the whole ending transfer window periods with a weaker squad than when they began.
The Arsenal boss has already begun the process of streamlining his Gunners squad, helping to cut the club's overall wage bill so as to be able to smash the Emirates Stadium side's existing wage ceiling to accommodate the push for established talents.
Andrei Arshavin, Denilson, Sebastien Squillaci and Vito Mannone have all been released or sold and the likes of Nicklas Bendtner, Marouane Chamakh, Park Chu-Young and Gervinho are all being made available at reduced valuations so as to trigger speedy sales.