Gunners give Liverpool the pick of three Emirates Stadium make-weights.
Check in to Transfer Window: Done Deal Alerts
Arsenal boss Arsene Wenger is hoping to convince Liverpool to let him have Luis Suarez at a cut rate by offering up one of four players that he is willing to use as bait.
Having failed with an earlier this week with a £30 million bid for the 26-year-old Uruguayan international the north London club are now looking at which of their own stars Brendan Rodgers may be interested in in the hope of not having to cough up the extra £10 million the Reds are reported to want.
CaughtOffside understands that Wenger is willing to let the Merseyside club take their pick of Thomas Vermaelen, Gervinho or Aaron Ramsey plus £28 million in cash.
Rodgers is still looking at defensive reinforcements following Jamie Carragher's retirement at the end of last season and could be tempted to take a closer look at Vermaelen, who up until late last season was the Gunners skipper, though he would have to wait until the Belgian international recovers from his back injury.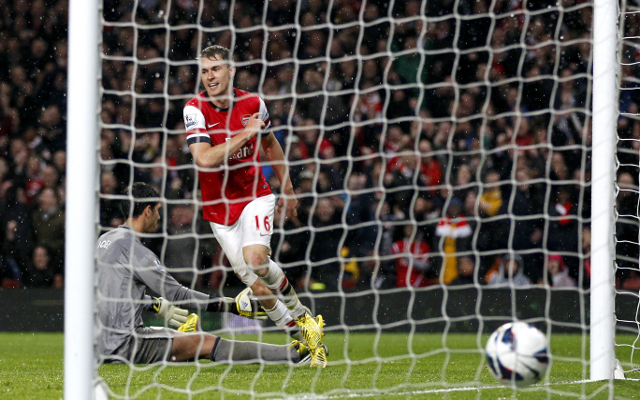 However, the thought of pairing Ramsey alongside fellow Welshman Joe Allen is apparently appealing to the former Swansea manager and he may consider opening talks with the player.
Gervinho has already been told that he can leave the Emirates this summer, with sides such as Marseille and Turkish giants Galatasaray said to be interested, but another attacker on the table could help soften the blow of losing Suarez and help fill the gap that he will surely leave until Rodgers can decide on who he wants to reinvest his money on.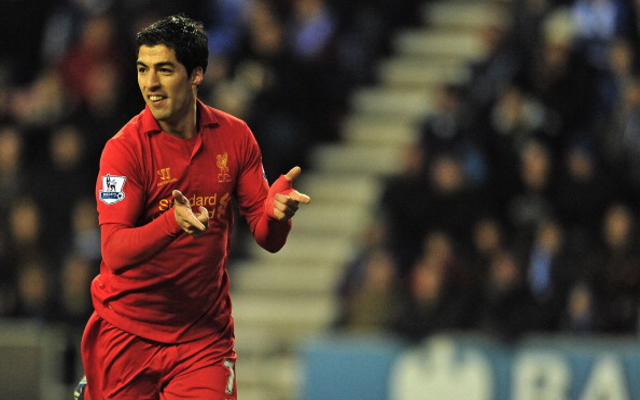 Furthermore, Wenger is reportedly close to finally ditching his attempt to bring Real Madrid striker Gonzalo Higuain on board after the Argentine now looks set to head for Italian side Napoli instead. Wenger is also keen on Suarez because he is Premier League ready and wouldn't need time to settle in. Suarez is also thought to be keen on a move to London after backtracking on a press conference stating that he wanted to leave England completely.
It now appears that he would be willing to stay if a club capable of offering Champions League football came along.
Suarez is also keen to secure a move away from the club before having to return for pre-season training, believing that he would be made a hate figure amongst the club's supporters.