A quick overview of what Manchester United should do during the transfer window.
Check in to Transfer Window: Done Deal Alerts
Players they should sign: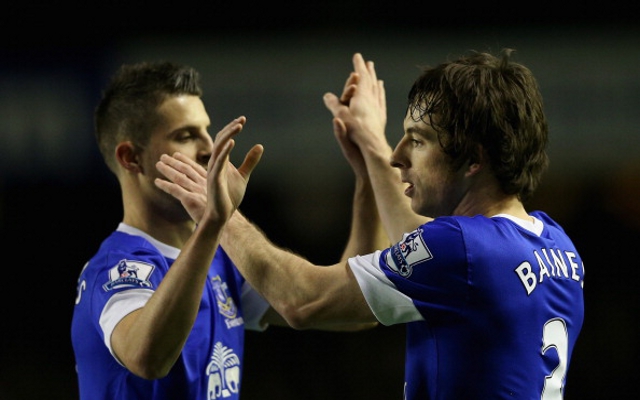 Leighton Baines – It seems like the obvious choice, seeing as the pair worked so well together at Everton for past six years. Moyes picked him up from Wigan as a young man who could achieve great things in the game and turned him into a creative tour de force who is now set to take over from Ashley Cole as England's first choice left back, just in time for the World Cup next year. There's an old myth in football that to become a great player you need to be at a top side, and while that is true in some cases Baines has proved that the status quo means very little to him as fans of most club's would gladly see him stroll straight into their side and dispossess whoever is in front of him. If anyone knows how much he's worth, and what to say to convince him to join United – it's Moyes.
Marouane Fellaini – Much like Baines, Fellaini has proved that he can be an effective all rounder without having to be at one of Europe's biggest clubs. However, the Belgian international's departure from the club looks to have been a foregone conclusion for some time now after a January move to Chelsea fell through at the last minute, his name has been linked with a number of clubs ahead of the summer. And also, like Baines, if there was ever a major factor to play it's part in bringing him to Old Trafford; it's the manager, Fellaini said earlier this year that he knew how valued he was under Moyes; throw European football into the mix and you've got a winner. Furthermore, he can be unplayable at times, he has become a mainstay in the Belgian national team that have seen their stock rise considerably with the influx of their stars into the Premier League, he really deserves to be in a world class side.
Ezequiel Garay – This one has been on the cards for a while now, and it's only a matter of time before it is finally done and dusted. The two clubs are believed to be close to agreeing a fee, which is rumoured to be in the region of £17million and talks between the player and the club are also thought to be at an advanced stage, with reports in the Portuguese press suggesting that Garay has already begun looking for a property in England. Garay was a mainstay in the heart of Benfica's defence last season making 41 appearances across all competitions and has been touted as a replacement for Nemanja Vidic, who has seen his career skid to a halt thanks to injury over the past two years, and with Rio Ferdinand likely to hang up his boots next summer the Argentine international is the perfect replacement. Like a young Ferdinand, the 26-year-old is quick, clever and comfortable with the ball at his feet bringing it out from defense. He is a key man for pressing whenever the side lose the ball and is adept at making the right tackle at the right time.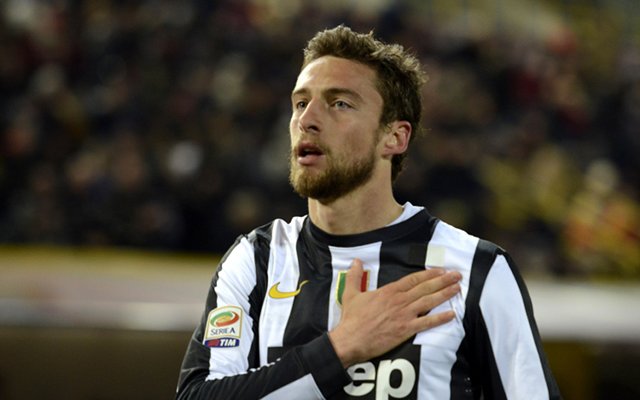 Claudio Marchisio – 
Alex Ferguson has said that he's looking for more creativity, something which Moyes has concurred with, and one player that continually tops that list is Juventus' Claudio Marchisio. The 27-year-old is seen as the ideal replacement for Nani and Anderson as both look set to move on this summer and the money from their sales could fund the bulk of the Italian's £21 million fee. Juventus boss, Antonio Conte is keen to keep his player in place but United's reported persistence is starting to pay off as reports suggest that conversations between the two sides are at an early stage. The Italian international has become a crucial member of both his club and international side. A good dribbler with a strong work ethic, Marchisio would add a whole new dimension of depth to United's squad and would represent a key part of the reported re-shuffle that looks set to take place over the summer.