Additions the White Hart Lane side might want to consider if they do indeed 'cash-in' on Welsh attacker.
Check in to QPR vs Sheffield Wednesday
With the growing speculation over the future of Tottenham star Gareth Bale, the North London club are highly considering selling the talismanic winger, with Real Madrid prepared to offer in excess of £80million for the Welshman. Is it Spurs' best interest to sell Bale? How can they reinvest the profits from his sale? Here is a shortlist of talents they should consider signing to take them back to the Champions League.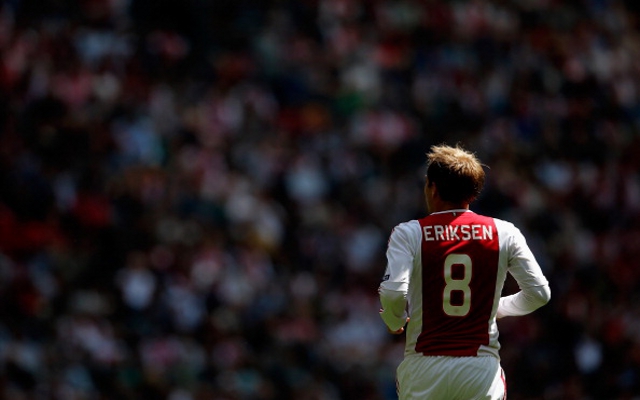 Christian Eriksen, Ajax
The midfield maestro is prepared to leave the Dutch club this summer, as he searches for a new challenge, with both Spurs and Liverpool reportedly keen on signing the £20million-rate Dane. Losing Gareth Bale would mean there is a lack of creativity in the attacking third of the pitch, and Eriksen's arrival would make up for the loss. His influence going forward should take some of the pressure off of fellow midfielders Lewis Holtby and Moussa Dembele, allowing the aforementioned players to go about their natural business in the middle of the park. Striker Jermain Defoe should flourish with Eriksen playing in behind, as his precise through balls and keen eye for a pass would be greatly beneficial for the English forward, who enjoys playing off the shoulder, making late, darting runs, coupled with his clinical finishing.