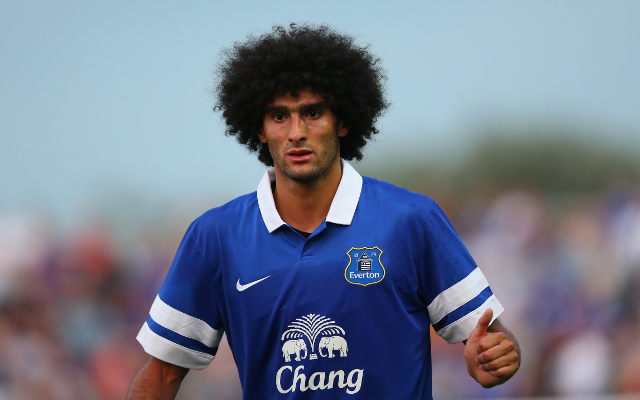 Marouane Fellaini- Everton to Manchester United
Manchester United manager David Moyes is desperate to re-enforce the Red Devils midfield this summer, seeing the centre of the clubs midfield as an area of real weakness following the retirement of Paul Scholes at the end of last season. The Scot's main target was thought to be Barcelona midfielder Cesc Fabregas but the Spaniard appears likely to stay with the La Liga Champions, meaning Moyes will have to look for an alternative. His next target is believed to be Maourne Fellaini, one of his former players at Everton.
The Belgian is thought to be one of the most talented midfielders in the Premier League due to his power and versatility. He also scores plenty of goals from midfield and is a towering presence when attacking or defending. The midfielder has a buy-out clause in his contract at Everton, thought to be £22 million. United will need to activate that to sign Fellaini and if their move for Fabregas does fall through as expected, then Moyes will certainly sign Fellaini. The Belgian would almost certainly accept the call of his former manager and would love the opportunity of playing in the Champions League.