Old Trafford side to pull off transfer coup of the summer.
Check in to Swansea City vs Manchester United
Man United are reportedly on the brink of completing an astonishing move to re-sign Portuguese international Cristiano Ronaldo according to the Daily Star.
The Old Trafford side have supposedly spent the past two weeks negotiating terms on an £80m deal that would see the 28 year old move back to the Premier League title holders, paving the way for Gareth Bale's apparent imminent arrival at the Bernabeu.
Newly appointed United chief executive Ed Woodward has apparently been in talks with Real Madrid president Florentino Perez for some time and has sought to take advantage of the fact that Ronaldo has steadfastly refused to sign a new long term contract at the Spanish giants.
With just two years left to run on his current deal there is a very real fear that the player's value could plummet by next summer and Ronaldo could even elect to run down his deal and then leave on a free transfer in the summer of 2015, an event Perez could not afford to allow to happen given the money invested in the player.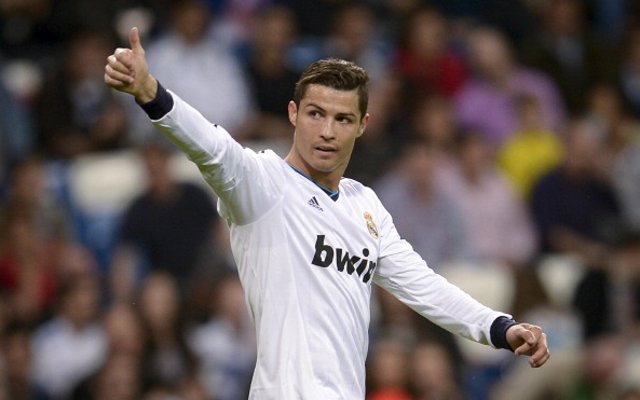 This source claims that Real Madrid's willingness to pursue Gareth Bale, despite the huge sums Tottenham are demanding for the Welsh international, is due in no small part to the fact that Real Madrid have already made plans to offset the cost by selling Ronaldo.
Nike are also reportedly keen for such a deal to go through given their ties with the player and Man United and such a move would be a tremendous statement of intent from a club that is undergoing something of an uncertain period following the retirement of Sir Alex Ferguson.
Cristiano Ronaldo has been a phenomenal success in Spain, scoring 201 goals during the course of four seasons at Real Madrid, though it should be noted that for all his individual achievements his side have collected just one La Liga title and a Copa del Rey since the talented goal machine moved to the club in the summer of 2009, this too could be a factor driving the player's reluctance to sign a new deal.
Such a move could perhaps also leave Man United able to allow Wayne Rooney to leave the club with David Moyes being well aware that with Cristiano Ronaldo on board the Scot has on his hands an ideal goal-scoring support option for Robin Van Persie.