Emirates Stadium target confirms Anfield contract stipulates option to leave this summer.
Check in to Transfer Window: Done Deal Alerts
Liverpool striker Luis Suarez has hit back at his Anfield employers following a growing groundswell of opinion against him from the Merseyside club's fans, claiming that he had been contractual guaranteed he would be allowed to leave this summer according to the Guardian.
The 26 year old states that he was the subject of interest from a side competing in the Champions League a year ago, believed to be Juventus, but that he was persuaded to stay at the club after being given assurances that should Liverpool fail to clinch a top four spot that he would be granted a move away if his release clause price-tag was met.
On the matter Suarez states;
"I don't feel betrayed [by Liverpool] but the club promised me something a year ago just as I promised them that I would stay and try everything possible to get us into the Champions League.
"They gave me their word a year ago and now I want them to honour that. And it is not just something verbal with the coach but something that is written in the contract. I'm not going to another club to hurt Liverpool."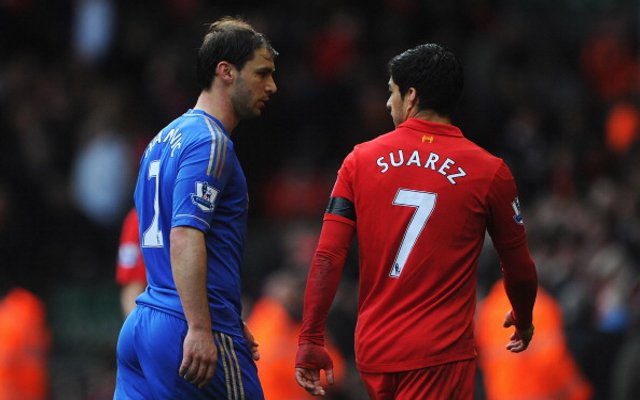 The former Ajax man is also seemingly upset at claims that he should show loyalty to Liverpool, sentiments echoed by boss Brendan Rodgers, but Suarez has countered such claims;
"They defended me, just like I defended them on the pitch. The players have always supported me and I'm grateful for that. It's the same with the supporters. I got a great reception at the weekend and I am grateful. I don't think the supporters are angry – I think they understand a player when he has the ambition to triumph at the highest level.
"When you are at a club for as long as you are together you stick up for each other but that does not give the club the right to go back on their commitment."
There is no denying the effort Suarez has put in during his two and a half years at the club, the Uruguayan has netted 51 goals in 96 appearances since making the £22.8m move to the Premier League, but it seems Liverpool, perhaps unsurprisingly, are reticent to give up their most effective attacking weapon.
However if there is indeed a contract that states Suarez can leave the club then Liverpool will have to honour it or face the very possible prospect of legal action by the player, with the PFA already volunteering to mediate on the matter.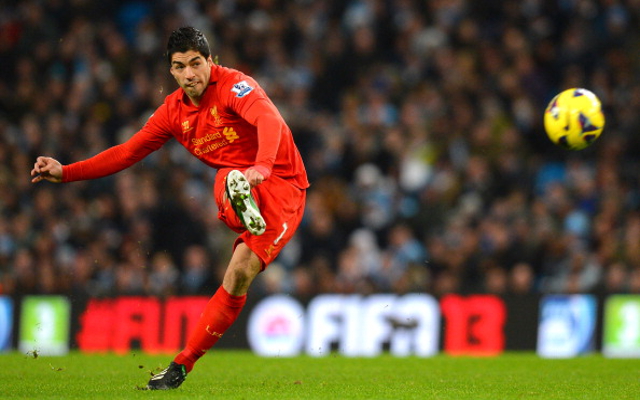 Luis Suarez has sought to back-track from his original motives for pursuing an Anfield exit, which in his initial plea to leave Liverpool during a press conference ahead of the FIFA Confederations Cup were rooted in his feeling that he was being victimised and harangued by the English press and treated unfairly by Football Association, the striker now claiming he was merely responding to questions he was being asked in as direct a manner as possible, leaving his responses open to being taken 'out of context';
"I was asked a question: 'Would I want to play for Madrid?' It's like anyone asked if they want to change jobs and move to a bigger company. Everyone aspires to the highest levels and all I did was give an honest answer: 'Yes, I would.' On the same day I gave that interview Pepe Reina said the same thing about Barcelona and nobody mentioned it. But if I do it then it means I am disrespecting Liverpool. It has always been the same: one rule for me and another for everyone else.
"I had just arrived in Uruguay where the press are very good to me because I am one of theirs," he continues. "They asked me about the press in England. What am I supposed to say? Of course I don't like the fact that my wife goes to the supermarket and there are photographers. But I realise that the press attention is the same wherever you go."
Seemingly dealing directly with the possibility of a move to the Emirates Stadium Suarez courted Arsenal's interest stating;
"Right now the Premier League is the biggest and most important league. My record shows that I'm not the kind of player who wants to change clubs every season and I would have no problem playing in England for many more years. If we are just talking about the level of the football and the way the supporters are then it is an incredible league. Any player in the world at the moment would like to play here."
Arsenal have already failed with two bids for Luis Suarez but one would imagine a third may well be on it's way to Anfield fairly soon.