Every club in the Premier League is doing their utmost to improve their squad before the end of the transfer window and that doesn't just meaning signing players. It is also important to sell some players whose performances have dropped and try get as big a transfer fee as possible. Here is the one player that each club should sell before the transfer window slams shut on September 2nd.
Check in to Transfer Window: Done Deal Alerts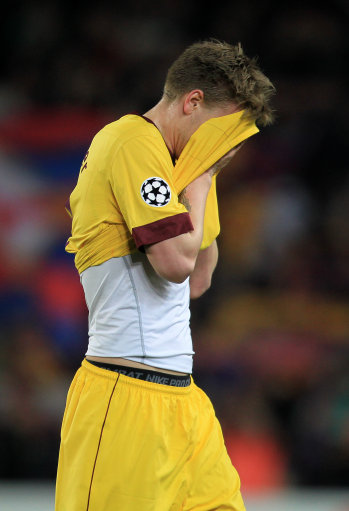 Arsenal- Nicklas Bendtner
The big Dane has struggled during his time Arsenal, showing promise on occasions but also being a frustrating figure who was unable to score goals on a regular basis. Bendtner hasn't even been at Arsenal for the last two seasons, instead spending his time on loan at Sunderland and then Juventus. During his spell at Juventus, Bendtner struggled to break into the Italian Champions first team and returned to Arsenal low on confidence.
He has also been told by the Arsenal hierarchy that he can leave the Emirates and his representatives have spent most of the summer trying to find him a new club. Clubs in Spain, Germany and Holland are all reportedly interested in signing Bendtner but so far no club has made a concerted effort to sign the Dane. Bendtner has also been linked with newly promoted Hull City. The Tigers manager Steve Bruce brought Bendtner to Sunderland when he was manager at the Stadium of Light and is known to rate the Dane. Bruce is desperate to sign a striker before the end of the transfer window and could make a move for Bendtner shortly.